4 Words Your Supply Chain Resume Needs
Does Your Supply Chain Resume Emphasize Results?
PurchTips Edition #243
In PurchTips edition #240, I shared examples of supply chain resume excerpts that listed responsibilities and then illustrated how emphasizing results was more effective. Just because you were responsible for something doesn't mean you were successful at it.
A good supply chain resume documents success. Here are more examples of how you can convert responsibilities into results on your supply chain resume.
"Managed a 12-employee supply chain team" is a responsibility. "Increased the supply chain team's productivity by 15%" is a result showing success.
"Was responsible for customer satisfaction levels" is a responsibility. "Improved customer satisfaction from a 3.1/5 average to a 4.3/5 average" is a result.
Responsibility: "Transformed purchase-to-pay process." Result: "Reduced average invoice backlog by 20 days through transforming the purchase-to-pay process."
Responsibility: "Negotiated contracts for commodity purchases." Result: "Saved the company $13 million through negotiation of commodity purchase contracts."
There are four key words I used in these examples: increased, improved, reduced, and saved. These results-oriented words should be the focus of your supply chain resume. Use them often because they indicate what you achieved, not merely what tasks were assigned to you.
I'll close this edition with a list of more examples of "responsibility-not-result" words. Scour your resume and see if you can replace sentences using these words with sentences that leverage the power of "saved," "increased," "reduced," or "improved." Here's the list…
Administered, assigned, assisted, awarded, bought, completed, consulted, coordinated, developed, implemented, led, managed, negotiated, procured, purchased, served, sourced, supervised, supported, transformed, traveled, worked.
This list isn't exhaustive, but I hope you understand the idea enough to "improve" your supply chain resume!
Want a More Rewarding Procurement Career?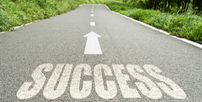 Are you tired of not getting enough opportunities, respect, and money out of your procurement career? Well, guess what? Nothing will change unless you take action towards becoming a world-class procurement professional.
Earning your SPSM® Certification is the action to take if you want to bring the most modern procurement practices into your organization and achieve your career potential. Download the SPSM® Certification Guide today to learn how to get started on your journey to a more rewarding procurement career!

Need Better Performance From Your Procurement Team?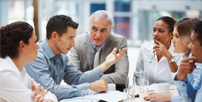 Are you a procurement leader whose team isn't achieving the results you know are possible? Maybe it's not enough cost savings. Or frustrating performance from the supply base. Or dissatisfied internal customers.
You need a performance improvement plan that's easy to implement and quick to produce results. The NLPA can help.
Download our whitepaper "The Procurement Leader's Guide To A More Successful Team." You'll learn the 7 steps for transforming your staff into a results-producing, world-class procurement team.


Want to get more procurement articles by email?
Members of the NLPA get great articles just like this by email every month. As a member, you will also get access to:
The latest Purchasing & Supply Management Salaries Report
Leading-Edge Supply Management™ magazine
Live webinars
Access of Purchasing Community
Access of NLPA BLogs
Access of Library (Webinar Replays, Procurement Templates & More)
Access to All 20 Express Courses worth $380.00
And more!
Sign up today and enjoy access all of the benefits that come with the NLPA Premium membership.
Copyright 2011. This article is the property of the Next Level Purchasing Association and may not be copied or republished in any form without the express written consent of the Next Level Purchasing Association. Click here to request republishing permission.
By Charles Dominick, SPSM, SPSM2, SPSM3