Building Good Supplier Relationships, Part II
Are You Likeable To Your Suppliers?
PurchTips Edition #393
In the last edition of PurchTips , I wrote about how a key to building good supplier relationships is being a likeable person. I also shared the first of five things procurement professionals can do to be more likeable. Here are the remaining four:
2. Build Rapport. Too often, we want to "just get down to business." Within 30 seconds of starting a meeting, we're already discussing business matters. That's not always good. Small talk – asking about your contact's family, hobbies, background, etc. – helps make you more likeable. When you remember your contact's interests and begin meetings by bringing those things up, it makes you more likeable. This may not seem important until you need "over and above the call of duty" level help. By then, it's too late. Your supplier has already prioritized bigger and more likeable customers.
3. Make Regular Contact. Speak with your strategic supplier contacts at all times, including when things are going smoothly. If you're only heard from when things go wrong, it's hard to be any supplier's favorite customer.
4. Compliment Your Contact To The Right People. If your contact is not the CEO, s/he has a boss. When you and your contact are in the presence of his/her boss, compliment your contact with something like "It's been such a pleasure working with Sharon. She's a true customer advocate and rises up to every challenge." Things like that can positively influence your contact's performance appraisal and, thus, his/her salary. Plus, it makes them feel good. When you make a difference in someone's life like that, they will go the proverbial extra mile to make sure you get especially good service.
5. Don't Go Too Crazy When Things Go Wrong. As much as we think that smart procurement can eradicate all supplier performance problems, problems are bound to happen now and then. While it is important to communicate how dire your situation is in tough times, don't get nasty with your contact. The problem may not be your contact's fault, so personal insults, threats, and the like will only serve to hurt your relationship. Work at joint problem solving, a method that is improvable and sustainable. Going ballistic may occasionally get a situation resolved, but it's not a technique that will work repeatedly over the course of a long-term relationship.
Want a More Rewarding Procurement Career?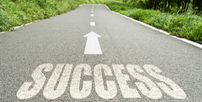 Are you tired of not getting enough opportunities, respect, and money out of your procurement career?
Well, guess what? Nothing will change unless you take action towards becoming a world-class procurement professional.
Earning your SPSM® Certification is the action to take if you want to bring the most modern procurement practices into your organization and achieve your career potential.
Download the SPSM® Certification Infopack today to learn how to get started on your journey to a more rewarding procurement career!

Need Better Performance From Your Procurement Team?
Are you a procurement leader whose team isn't achieving the results you know are possible?
Maybe it's not enough cost savings. Or frustrating performance from the supply base. Or dissatisfied internal customers.
You need a performance improvement plan that's easy to implement and quick to produce results. The NLPA can help.
Download our whitepaper "The Procurement Leader's Guide To A More Successful Team."You'll learn the 7 steps for transforming your staff into a results-producing, world-class procurement team.


Want to get more procurement articles by email?
Members of the NLPA get great articles just like this by email every month. As a member, you will also get access to:
The latest Purchasing & Supply Management Salaries Report
Leading-Edge Supply Management™ magazine
Live webinars
Access of Purchasing Community
Access of NLPA BLogs
Access of Library (Webinar Replays, Procurement Templates & More)
Access to All 20 Express Courses worth $380.00
And more!
Sign up today and enjoy access all of the benefits that come with the NLPA Premium membership.
Copyright 2018. This article is the property of the Next Level Purchasing Association and may not be copied or republished in any form without the express written consent of the Next Level Purchasing Association. Click here to request republishing permission.
By Charles Dominick, SPSM, SPSM2, SPSM3
Popular Courses in Procurement & Supply Chain Management