Sourcing Tips Inspired By Valentine's Day
What Do Sourcing & Valentine's Day Have In Common?
PurchTips Edition #394
Valentine's Day is just about here. Those of us with school-aged kids – or who remember when our kids were school-aged – know all about the struggle of sending our children to school with appropriate Valentine's Day paraphernalia.
Believe it or not, some tips for Valentine's Day parties can be applied to sourcing. Here are a few of those tips:
Be Inclusive. No kid wants to feel left out or unliked. So, teachers stress that students must come to class with a Valentine card for every kid in the class. A mistake in sourcing is that some procurement professionals only send their RFP's to suppliers they already know and like. That's a mistake because you are limiting competition (which usually results in higher prices) and ignoring opportunities for innovation. Casting a wide net for potential suppliers at the RFP issuance stage of the sourcing process is a good idea. It's easy to whittle potential suppliers to a short list. But not so easy to restart the sourcing process when you realize that the pool of suppliers who responded to your RFP is too small.
Send a Hopeful Message. When selecting a supplier, you want choices. To be able to pick the best of the best. Suppliers loathe wasting time and resources. They only respond to RFP's when they feel they have a chance to win. Be sure that your RFP entices them by conveying that your sourcing process provides a fair proposal evaluation method and a legitimate chance for any qualified supplier to win. Think of those candy hearts given out on Valentine's Day. They say things like "Be Mine" and "Kiss Me." They don't say things like "Use all of your effort to respond to me but I'm just going to stay with the sweetheart I already have." So, make sure your RFP doesn't communicate a message like that either!
Make Sure Your Materials Are Up To Date. In 2018, no kid is going to squeal with joy when getting a Valentine depicting Hannah Montana or the Titanic movie or New Kids on the Block, right? Both Valentines and RFP's need to be current to work well. Proofread your RFP before sending it. Look for outdated requirements like Y2K compliance or deliveries to a facility that no longer exists or the faxing of notifications. Outdated RFP's make it seem like you're unorganized. That scares suppliers. You want suppliers that keep themselves current, so set a good example.
Want a More Rewarding Procurement Career?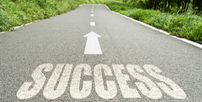 Are you tired of not getting enough opportunities, respect, and money out of your procurement career?
Well, guess what? Nothing will change unless you take action towards becoming a world-class procurement professional.
Earning your SPSM® Certification is the action to take if you want to bring the most modern procurement practices into your organization and achieve your career potential.
Download the SPSM® Certification Infopack today to learn how to get started on your journey to a more rewarding procurement career!

Modern Procurement Training For Outstanding Results
Looking for a powerful way to improve your procurement skills or the performance of your team? The NLPA's online procurement courses can give you the expert guidance you need!
Choose from 16 different full-length online procurement courses. You or your team will learn proven techniques used to deliver measurable results in the real world. Topics include negotiation, analysis and spreadsheets, sourcing, purchasing management, and much more!
Download a copy of the NLPA's Course Catalog to learn more.


Want to get more procurement articles by email?
Members of the NLPA get great articles just like this by email every month. As a member, you will also get access to:
The latest Purchasing & Supply Management Salaries Report
Leading-Edge Supply Management™ magazine
Live webinars
Access of Purchasing Community
Access of NLPA BLogs
Access of Library (Webinar Replays, Procurement Templates & More)
Access to All 20 Express Courses worth $380.00
And more!
Sign up today and enjoy access all of the benefits that come with the NLPA Premium membership.
Copyright 2018. This article is the property of the Next Level Purchasing Association and may not be copied or republished in any form without the express written consent of the Next Level Purchasing Association. Click here to request republishing permission.
By Charles Dominick, SPSM, SPSM2, SPSM3
Popular Courses in Procurement & Supply Chain Management