Purchasing & Inventory Management Hook Up!
Will Your Role Include Inventory Management?
PurchTips Edition #116
The following article will provide you with some quick purchasing and inventory management tips. To learn more about inventory management, consider the online course "Profitable Inventory Management and Control." Learn more by clicking here.
A big trend is for organizations to blend their operational functions under the umbrella known as supply chain management. Often, the first two functions to merge are purchasing and inventory management.
So, as a purchasing professional, you must understand inventory management principles to remain valuable.
First, you must know how much inventory to have on hand to ensure continuity of supply in the event of an uncharacteristic increase in either demand and/or lead time. This quantity of inventory is called the safety stock. There is no universally used formula for determining safety stock quantity, but PurchTips Edition 86 suggested a risk averse calculation.
Second, you must know when to reorder materials for inventory. Generally, this point in time is determined when the quantity of materials in stock decreases to a certain level, called the reorder point. The reorder point is determined by the formula:
ROP = SSQ + (QUD x ALT)
Where,
ROP = Reorder Point
SSQ = Safety Stock Quantity
QUD = Quantity Used Daily
ALT = Average Lead Time (in days)
Third, you must know how much to order. A complex mathematical equation determines the Economic Order Quantity, or EOQ. The equation recognizes the tug of war between acquisition costs and inventory carrying costs: when you order bigger quantities less frequently, your aggregate acquisition costs are low but your inventory costs are high due to higher inventory levels. Conversely, when you order smaller quantities more often, your inventory costs are low but your acquisition costs are higher because you are expending more resources on ordering. The EOQ is the order quantity that minimizes the sum of these two costs.
Fortunately, inventory management systems calculate the EOQ for you. But if you want The online course for strategically managing inventory, check out our Profitable Inventory Management and Control course.
Want a More Rewarding Procurement Career?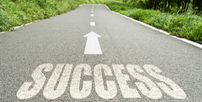 Are you tired of not getting enough opportunities, respect, and money out of your procurement career? Well, guess what? Nothing will change unless you take action towards becoming a world-class procurement professional.
Earning your SPSM® Certification is the action to take if you want to bring the most modern procurement practices into your organization and achieve your career potential. Download the SPSM® Certification Guide today to learn how to get started on your journey to a more rewarding procurement career!

Need Better Performance From Your Procurement Team?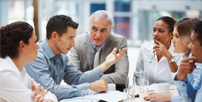 Are you a procurement leader whose team isn't achieving the results you know are possible? Maybe it's not enough cost savings. Or frustrating performance from the supply base. Or dissatisfied internal customers.
You need a performance improvement plan that's easy to implement and quick to produce results. The NLPA can help.
Download our whitepaper "The Procurement Leader's Guide To A More Successful Team." You'll learn the 7 steps for transforming your staff into a results-producing, world-class procurement team.


Want to get more procurement articles by email?
Members of the NLPA get great articles just like this by email every month. As a member, you will also get access to:
The latest Purchasing & Supply Management Salaries Report
Leading-Edge Supply Management™ magazine
Live webinars
Access of Purchasing Community
Access of NLPA BLogs
Access of Library (Webinar Replays, Procurement Templates & More)
Access to All 20 Express Courses worth $380.00
And more!
Sign up today and enjoy access all of the benefits that come with the NLPA Premium membership.
Copyright 2006. This article is the property of the Next Level Purchasing Association and may not be copied or republished in any form without the express written consent of the Next Level Purchasing Association. Click here to request republishing permission.
By Charles Dominick, SPSM, SPSM2, SPSM3