18 Ways Prospective Suppliers Spook Buyers
When Is It Too Scary To Award Business To A New Supplier?
PurchTips Edition #387
Halloween is near – a time when it's easy to be spooked by macabre imagery that seems to be everywhere. In procurement, we can be spooked all year long by certain prospective suppliers trying to win our business.
It's good to be spooked by certain suppliers. Selecting the wrong supplier can lead to horrifying results for our organizations.  Here are some characteristics of prospective suppliers that should spook you:
Don't miss updates on Procurement & Supply Chain, Subscribe here!
No experience supplying the product or service you are sourcing
Unprofitable or declining performance on their financial statements
Unwillingness to provide financial statements at all for transactions that are critical to you and big to the supplier
An imminently-expiring union contract
Lack of contingency plans
Location in natural disaster-prone regions
Anomalies or omissions in proposals and/or specifications
A pricing structure that is significantly and illogically lower than the rest of the market
Lack of internal performance metrics
A sample that doesn't comply with your specifications
Reference checks that do not go well
High employee turnover
Unresponsiveness or inability to complete tasks on-time during the sales/sourcing process
Bad publicity
Negative word-of-mouth
An "F" rating with the Better Business Bureau
New management
A downsized workforce
Want a More Rewarding Procurement Career?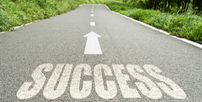 Are you tired of not getting enough opportunities, respect, and money out of your procurement career?
Well, guess what? Nothing will change unless you take action towards becoming a world-class procurement professional.
Earning your SPSM® Certification is the action to take if you want to bring the most modern procurement practices into your organization and achieve your career potential. Download the SPSM® Certification Infopack today to learn how to get started on your journey to a more rewarding procurement career!

Learn More About Procurement Talent Management
Want to know all the details behind world-class procurement talent management? 
Simply download the NLPA's new whitepaper, "Procurement Talent Management: How To Recruit, Train & Retain a Modern & Awesome Buying Team."
You'll learn the two current approaches to procurement recruiting, how to use the SPSM-BOK® Mastery Model to plan procurement training, and five powerful retention techniques. If you're a leader attempting a procurement transformation, you must read this whitepaper!


Want to get more procurement articles by email?
Members of the NLPA get great articles just like this by email every month. As a member, you will also get access to:
The latest Purchasing & Supply Management Salaries Report
Leading-Edge Supply Management™ magazine
Live webinars
Access of Purchasing Community
Access of NLPA BLogs
Access of Library (Webinar Replays, Procurement Templates & More)
Access to All 20 Express Courses worth $380.00
And more!
Sign up today and enjoy access all of the benefits that come with the NLPA Premium membership.
Copyright 2017. This article is the property of the Next Level Purchasing Association and may not be copied or republished in any form without the express written consent of the Next Level Purchasing Association. Click here to request republishing permission.
By Charles Dominick, SPSM, SPSM2, SPSM3
Popular Courses in Procurement & Supply Chain Management