Procurement To-Do's For The New Year
What Should Be On Your Procurement To-Do List Today?
PurchTips Edition #391
Happy New Year! Welcome to the first edition of PurchTips in 2018!
A New Year brings a new opportunity to perform better in the workplace and advance your procurement career. So, here are three things you should plan to do now so that 2018 is your best procurement year yet:
Get A Strong Start At Accomplishing Your New Goals. The calendar year brings new goals to most procurement professionals. As you may have recently experienced, progress towards some goals gets so far behind by the end of the year, those goals can become impossible to accomplish in time. Therefore, use the momentum of a New Year to get a strong start on your new goals. Get ahead of the curve. If you're half-way to some goals by the end of this month, reaching them won't have to be a struggle at the end of the year.
Improve The "Developmental Areas" Noted On Last Year's Performance Appraisal. Performance appraisals typically point out your strengths as well as your "developmental areas" – or some other euphemism for your weaknesses. You never want to be perceived as being weak at the same job aspects two years in a row. So, be sure to focus on the things you need to do better so that your next performance appraisal has more strengths and, ideally, no "developmental areas." Your weaknesses may be your weaknesses because they were aspects of your job that weren't top of mind. Well, now they are, so take action before they get forgotten again.
Commit To Learning. Technology changes. Procurement techniques change. Markets change. If you go a year without learning anything new, you will fall behind your peers. And it will be your fault, because there are plenty of opportunities to learn. So, plan on how you will keep up with the procurement world in the next 12 months. Whether it is reading procurement books like The Procurement Game Plan, earning your SPSM Certification, or pursuing some other approach to learning, make sure that you do something to become smarter about procurement this year. Again, the sooner you start, the less likely you'll be to fall behind mid-year.
Want a More Rewarding Procurement Career?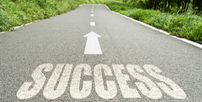 Are you tired of not getting enough opportunities, respect, and money out of your procurement career?
Well, guess what? Nothing will change unless you take action towards becoming a world-class procurement professional.
Earning your SPSM® Certification is the action to take if you want to bring the most modern procurement practices into your organization and achieve your career potential. Download the SPSM® Certification Infopack today to learn how to get started on your journey to a more rewarding procurement career!

Want More Detailed Help With Creating Procurement Value?
Procurement has an incredible capability for creating value and can do so in many ways. Unfortunately, many senior executives – and, admittedly, even some procurement professionals – do not understand all of the ways that procurement can create value.
Don't let this be a problem for you. Download our new "Procurement Value Creation Workbook." You'll gain a thorough understanding of 10 ways that procurement can create value and be challenged to formulate your own ideas on how you can create procurement value for your organization.


Want to get more procurement articles by email?
Members of the NLPA get great articles just like this by email every month. As a member, you will also get access to:
The latest Purchasing & Supply Management Salaries Report
Leading-Edge Supply Management™ magazine
Live webinars
Access of Purchasing Community
Access of NLPA BLogs
Access of Library (Webinar Replays, Procurement Templates & More)
Access to All 20 Express Courses worth $380.00
And more!
Sign up today and enjoy access all of the benefits that come with the NLPA Premium membership.
Copyright 2018. This article is the property of the Next Level Purchasing Association and may not be copied or republished in any form without the express written consent of the Next Level Purchasing Association. Click here to request republishing permission.
By Charles Dominick, SPSM, SPSM2, SPSM3
Popular Courses in Procurement & Supply Chain Management