Procurement Splash Plays
What Big Procurement Things Will You Do This Year?
PurchTips Edition #385
Since I wrote the last edition of PurchTips, American football season began. Football is the source of a phrase adapted to business:  "blocking and tackling."  Actual blocking and tackling are learned as soon as one begins playing football.   And they are used in every level of football, including professional football.
In business, "blocking and tackling" refers to fundamental techniques that people learn as soon as they enter an industry or profession and are used throughout one's entire career. In procurement, these are fundamentals such as conducting competitive bidding, negotiating, working with terms and conditions, etc.
Don't miss updates on Procurement & Supply Chain, Subscribe here!
A football game would be boring if the only things that happened were blocking and tackling. There are more exciting things that happen, including something called "splash plays."
A splash play happens when a football team executes something unusual that makes a huge difference in a game. If a defending team tackles the opposing quarterback, preventing his team from scoring and gaining the lead, that's a splash play.  Or if the defending team intercepts a pass and returns it for a touchdown of their own, that's a splash play.
If there's procurement "blocking and tackling," what would a "splash play" in procurement be? How about these ideas?:
Integrating a socially-responsible procurement practice with major impact. An example would be McDonald's 2016 decision to increasingly purchase cage-free eggs with the goal to purchase only cage-free eggs within 10 years.
Consolidating fragmented spend with one or a limited number of partner-level suppliers. Using too many suppliers can lead to inefficient use of resources and inconsistent business results. Find opportunities to direct more business to suppliers who can improve performance metrics across the board while reducing cost.
Implementing a new procurement technology. For example, maybe you can implement a category intelligence software that enables you to monitor published statistics, internal data, and third-party expert intelligence in a single computer interface.
Want a More Rewarding Procurement Career?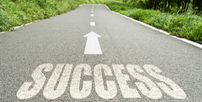 Are you tired of not getting enough opportunities, respect, and money out of your procurement career?
Well, guess what? Nothing will change unless you take action towards becoming a world-class procurement professional.
Earning your SPSM® Certification is the action to take if you want to bring the most modern procurement practices into your organization and achieve your career potential. Download the SPSM® Certification Infopack today to learn how to get started on your journey to a more rewarding procurement career!

Need Better Performance From Your Procurement Team?
Are you a procurement leader whose team isn't achieving the results you know are possible? Maybe it's not enough cost savings. Or frustrating performance from the supply base. Or dissatisfied internal customers.
You need a performance improvement plan that's easy to implement and quick to produce results. The NLPA can help.
Download our whitepaper "The Procurement Leader's Guide To A More Successful Team." You'll learn the 7 steps for transforming your staff into a results-producing, world-class procurement team.


Want to get more procurement articles by email?
Members of the NLPA get great articles just like this by email every month. As a member, you will also get access to:
The latest Purchasing & Supply Management Salaries Report
Leading-Edge Supply Management™ magazine
Live webinars
Access of Purchasing Community
Access of NLPA BLogs
Access of Library (Webinar Replays, Procurement Templates & More)
Access to All 20 Express Courses worth $380.00
And more!
Sign up today and enjoy access all of the benefits that come with the NLPA Premium membership.
Copyright 2017. This article is the property of the Next Level Purchasing Association and may not be copied or republished in any form without the express written consent of the Next Level Purchasing Association. Click here to request republishing permission.
By Charles Dominick, SPSM, SPSM2, SPSM3
Popular Courses in Procurement & Supply Chain Management