2 Ways To Wield Procurement Influence
How Can You Be More Influential In Your Procurement Role?
PurchTips Edition #378
A key to being successful in procurement is influencing change – getting stakeholders to embrace new approaches. This is sometimes difficult, usually either because a procurement professional does not know how to be influential or because s/he is trying to wield influence in the opposite way s/he should.  To experience less difficulty in influencing change, consider these two ways to wield procurement influence:
Sideways Procurement Influence.  This is when you directly influence a stakeholder to embrace change.  Humans are generally resistant to change.  However, change is easier to "sell" when you can clearly communicate to your stakeholder "what's in it for them."  "What's in it" for stakeholders usually comes in the form of a solution or a benefit.  Let stakeholders tell you what their problems are.  Then, you are armed with information that can help you correlate your change with a solution to those problems.  While solutions involve eliminating negative circumstances, benefits involve introducing new, positive circumstances.  Benefits can be harder to sell than solutions because it can be difficult to envision new circumstances.  And there are no guarantees of success.  But, often, the most challenging thing for procurement professionals is understanding what a benefit is in the stakeholder's eyes.  The classic procurement benefit of "achieving cost savings" may not be a benefit in the eyes of stakeholders.  Instead, they may see more value in benefits such as ability to add staff, quicker cycle times, less bureaucracy, more control over their work, and the like.
Don't miss updates on Procurement & Supply Chain, Subscribe here!
Up-Then-Down Procurement Influence.  There are situations when stakeholders resist change – even positive change for the business – because it involves some sort of personal discomfort or disruption.  For example, "achieving cost savings" is an undeniable benefit to the business, but may not be a priority to a stakeholder.  Some stakeholders may fear that cost savings will prompt management to cut their budgets. When the business stands to benefit from a change but stakeholders resist it because of how it affects their domain, then Sideways Procurement Influence will never be effective.  Stakeholders will not volunteer to make sacrifices for the greater good of the business.  Therefore, you need to persuade senior management that your recommended change is a good idea.  Then, from their higher rank on the organizational chart, senior management can influence – or issue a mandate for – stakeholders to cooperate with the change.
Want a More Rewarding Procurement Career?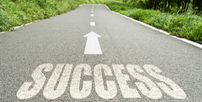 Are you tired of not getting enough opportunities, respect, and money out of your procurement career? Well, guess what? Nothing will change unless you take action towards becoming a world-class procurement professional.
Earning your SPSM® Certification is the action to take if you want to bring the most modern procurement practices into your organization and achieve your career potential. Download the SPSM® Certification Infopack today to learn how to get started on your journey to a more rewarding procurement career!

Modern Procurement Training For Outstanding Results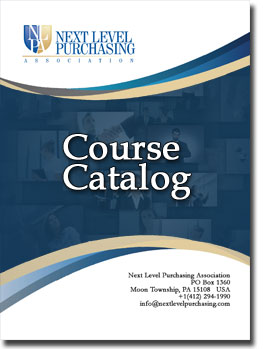 Looking for a powerful way to improve your procurement skills or the performance of your team? The NLPA's online procurement courses can give you the expert guidance you need!
Choose from 16 different full-length online procurement courses. You or your team will learn proven techniques used to deliver measurable results in the real world. Topics include negotiation, analysis and spreadsheets, sourcing, purchasing management, and much more!
Download a copy of the NLPA's Course Catalog to learn more.


Want to get more procurement articles by email?
Members of the NLPA get great articles just like this by email every month. As a member, you will also get access to:
The latest Purchasing & Supply Management Salaries Report
Leading-Edge Supply Management™ magazine
Live webinars
Access of Purchasing Community
Access of NLPA BLogs
Access of Library (Webinar Replays, Procurement Templates & More)
Access to All 20 Express Courses worth $380.00
And more!
Sign up today and enjoy access all of the benefits that come with the NLPA Premium membership.
Copyright 2017. This article is the property of the Next Level Purchasing Association and may not be copied or republished in any form without the express written consent of the Next Level Purchasing Association. Click here to request republishing permission.
By Charles Dominick, SPSM, SPSM2, SPSM3
Popular Courses in Procurement & Supply Chain Management