Where Procurement Goal-Setting Breaks Down
Are There Secret Plans That Will Affect Your Procurement Goals?
PurchTips Edition #388
The page for October has been ripped from the calendar. It is now November.  If you're like many business professionals in general – and procurement professionals in particular – much of your time this month will likely be spent on setting goals for the coming year.
It is a primary rule of strategic procurement to align procurement goals with the goals of the overall organization. But, even if you've done that for this year and all years prior, that doesn't mean that your procurement goal-setting won't break down in the coming year.
Don't miss updates on Procurement & Supply Chain, Subscribe here!
You see, even if your organization makes its vision, mission and goals ubiquitously visible throughout its operations, your CEO usually has plenty of important plans that you don't know about. If these covert plans aren't factored into your goal-setting, the procurement goals that you set may end up being unachievable, irrelevant, or obsolete before year end.
Therefore, I encourage you – or an appropriate executive from your procurement department – to sit down with your CEO and learn about the plans that aren't public knowledge. Here are nine example questions to guide that discussion:
Which products or services that our organization sells or uses do you see increasing or decreasing in demand?
By how much will demand increase or decrease for those products or services?
What activities from this year are going to be discontinued in the coming year?
What capital assets will be divested in the coming year?
What new products or services is our organization going to begin developing or selling in the coming year?
What new projects or activities will begin in the coming year?
What new capital assets will be acquired in the coming year?
What operations are you targeting for improved efficiency and cost-effectiveness in the coming year?
What operations are you targeting for improved quality, service or speed?
Want a More Rewarding Procurement Career?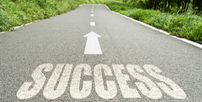 Are you tired of not getting enough opportunities, respect, and money out of your procurement career? Well, guess what? Nothing will change unless you take action towards becoming a world-class procurement professional.
Earning your SPSM® Certification is the action to take if you want to bring the most modern procurement practices into your organization and achieve your career potential. Download the SPSM® Certification Infopack today to learn how to get started on your journey to a more rewarding procurement career!

Know How To Communicate Procurement Training ROI?
Are you struggling to measure the impact of your procurement training investment? While procurement training is one of those rare investments that provides a return many times over, procurement leaders often have trouble quantifying the benefit.
Whether you've completed a training initiative or are just planning one now, you can put some numbers to its value! Download the whitepaper "Measuring The Impact of Procurement Training" and learn three methods for determining the return on your procurement department training investment.


Want to get more procurement articles by email?
Members of the NLPA get great articles just like this by email every month. As a member, you will also get access to:
The latest Purchasing & Supply Management Salaries Report
Leading-Edge Supply Management™ magazine
Live webinars
Access of Purchasing Community
Access of NLPA BLogs
Access of Library (Webinar Replays, Procurement Templates & More)
Access to All 20 Express Courses worth $380.00
And more!
Sign up today and enjoy access all of the benefits that come with the NLPA Premium membership.
Copyright 2017. This article is the property of the Next Level Purchasing Association and may not be copied or republished in any form without the express written consent of the Next Level Purchasing Association. Click here to request republishing permission.
By Charles Dominick, SPSM, SPSM2, SPSM3
Popular Courses in Procurement & Supply Chain Management