Procurement Forecasting: Where To Begin
Do You Know Enough About Your Categories To Forecast Well?
PurchTips Edition #389
As we prepare to wind up 2017 and begin 2018, procurement professionals are involved in a rite of the fourth quarter: Procurement forecasting!  Simplified, procurement forecasting answers two questions for each major category of purchased goods and services:  How much will we buy?  How much will we pay?
Before you can produce reliable procurement forecasts, you must know your categories well. Do you?  If you can't answer the following questions accurately about each category you are responsible for, then you have to learn more about those categories before you can produce a truly reliable procurement forecast.
What drives your purchase volume for this category? An ongoing project?  A project with an imminent completion date?  The operating activity of the organization?  A production plan?  A sales forecast?  Something else?
What is the trajectory of price changes for the category? Stable?  Steadily increasing over years?  Steadily decreasing over years?  Seasonal?  Volatile?
If the pricing of the category is volatile, what factors drive price increases or decreases? Weather?  Producer output decisions?  Surges or declines in demand from other customers?  Price or supply volatility in markets for competing or substitute commodities?  Investor reaction to market pricing trends?  Something else?
If the pricing of the category is seasonal, what month of the year does the pricing typically peak and in what month does it typically bottom out?
What will you do to influence pricing? Strategically source the category?  Renegotiate an existing contract?  Consolidate the supply base?  Something else?
Want a More Rewarding Procurement Career?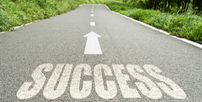 Are you tired of not getting enough opportunities, respect, and money out of your procurement career?
Well, guess what? Nothing will change unless you take action towards becoming a world-class procurement professional.
Earning your SPSM® Certification is the action to take if you want to bring the most modern procurement practices into your organization and achieve your career potential. Download the SPSM® Certification Infopack today to learn how to get started on your journey to a more rewarding procurement career!

Frustrated With Where Your Procurement Team Is?
Are you struggling to get your procurement department where you want it to be? If you're like most procurement leaders, you have a team of buyers that isn't quite hitting their target performance metrics. Your procurement department lacks credibility with stakeholders and management. And you feel that the capabilities of your team members vary greatly from person to person.
Download "The Executive's Guide to the SPSM® Certification." You'll learn how others with the same challenges used the SPSM Certification to transform their departments into highly-effective procurement organizations.


Want to get more procurement articles by email?
Members of the NLPA get great articles just like this by email every month. As a member, you will also get access to:
The latest Purchasing & Supply Management Salaries Report
Leading-Edge Supply Management™ magazine
Live webinars
Access of Purchasing Community
Access of NLPA BLogs
Access of Library (Webinar Replays, Procurement Templates & More)
Access to All 20 Express Courses worth $380.00
And more!
Sign up today and enjoy access all of the benefits that come with the NLPA Premium membership.
Copyright 2017. This article is the property of the Next Level Purchasing Association and may not be copied or republished in any form without the express written consent of the Next Level Purchasing Association. Click here to request republishing permission.
By Charles Dominick, SPSM, SPSM2, SPSM3
Popular Courses in Procurement & Supply Chain Management