Procurement Challenges In A Hot Economy
How Do Economic Conditions Create Procurement Challenges?
PurchTips Edition #386
The economic statistics are both great and concerning.
The Dow Jones Industrial Average – an indicator of the strength of the stock market and the economy – hit a historic high point near 23,000 during this past week. The U.S. unemployment rate dropped to 4.2% – its lowest/healthiest point since February of 2001.    The latest Producers Price Index shows an inflation rate of 3.8% from this point last year.
Don't miss updates on Procurement & Supply Chain, Subscribe here!
The economy is on fire. And most people find that to be a great thing.  But an economy this hot can make things tough for procurement professionals.  Here are three challenges that procurement professionals face in a hot economy:
Supply Availability.  A strong economy, evidenced by a strong stock market, means that companies have money.  When companies have money, they spend money.  When more companies are spending more money than usual, this can create capacity challenges for suppliers who aren't investing in growth as fast as demand is increasing.  As such, lead times are likely to get longer.  In the worst case, suppliers will be in a position to pick and choose which customers get the shipments of limited supply and which will have to wait or even be declined.  If you've treated your suppliers well enough to be their "customer of choice," this is when that treatment will pay off for you.
Supplier Quality & Service.  A low unemployment rate means that good jobs are relatively easy to find.  That means that some of your suppliers are probably losing some good people to higher paying companies.  In this job environment, there is a shortage of good employees able to replace departed employees.  As such, companies are forced to hire less talented employees and, as a result, the quality and service you are used to getting from your suppliers is likely to decline.
Price Pressures.  After years of relatively flat market prices, suppliers are able to finally raise prices and get away with it.  Whether you've smartly contracted your prices to be tied to an index or gambled with buying at current market rates, you are likely to be paying more for goods and services than you did last year.
Want a More Rewarding Procurement Career?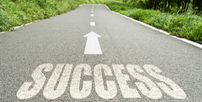 Are you tired of not getting enough opportunities, respect, and money out of your procurement career?
Well, guess what? Nothing will change unless you take action towards becoming a world-class procurement professional.
Earning your SPSM® Certification is the action to take if you want to bring the most modern procurement practices into your organization and achieve your career potential. Download the SPSM® Certification Infopack today to learn how to get started on your journey to a more rewarding procurement career!
Modern Procurement Training For Outstanding Results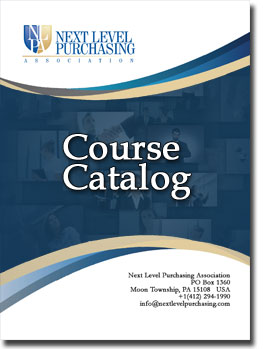 Looking for a powerful way to improve your procurement skills or the performance of your team? The NLPA's online procurement courses can give you the expert guidance you need!
Choose from 16 different full-length online procurement courses. You or your team will learn proven techniques used to deliver measurable results in the real world. Topics include negotiation, analysis and spreadsheets, sourcing, purchasing management, and much more!
Download a copy of the NLPA's Course Catalog to learn more.


Want to get more procurement articles by email?
Members of the NLPA get great articles just like this by email every month. As a member, you will also get access to:
The latest Purchasing & Supply Management Salaries Report
Leading-Edge Supply Management™ magazine
Live webinars
Access of Purchasing Community
Access of NLPA BLogs
Access of Library (Webinar Replays, Procurement Templates & More)
Access to All 20 Express Courses worth $380.00
And more!
Sign up today and enjoy access all of the benefits that come with the NLPA Premium membership.
Copyright 2017. This article is the property of the Next Level Purchasing Association and may not be copied or republished in any form without the express written consent of the Next Level Purchasing Association. Click here to request republishing permission.
By Charles Dominick, SPSM, SPSM2, SPSM3
Popular Courses in Procurement & Supply Chain Management