How To Use A Negotiation Script
Are You Creating Scripts For Your Big Negotiations?
PurchTips Edition #374
You should go into every supplier negotiation with a script covering key concessions you are seeking. Use a negotiation script to predict supplier objections, then develop responses to convince your supplier to drop those objections.  Here is a sample script for negotiating a lower price with a supplier.  Use it as-is or create your own script based on this example!
Supplier:  "We are offering the best price that we can."
Don't miss updates on Procurement & Supply Chain, Subscribe here!
You:  "If that's the case, would you be willing to include a Most Favored Nations clause in the contract, stating that we will always receive the lowest price offered to any of your customers?"
Supplier: "No.  We can't do that."
You:  "Well, that tells me that you are offering a lower price to another customer, which means that there's room for our price to be lowered.  What is the lowest price that you offer to any of your customers?"
Supplier:  "I can't tell you.  That's confidential between us and the customer."
You:  "I understand.  So, instead of telling me their price, simply tell me which of the following ranges it falls into compared to the latest price you offered me:  1-5% less, 6-10% less, 11-15% less, 16-20% less, or more than 20% less."
Whatever range they answer becomes the target you should aim to match or beat. Challenge any reason that the supplier gives for providing a lower price to another customer.  And continue to push for that Most Favored Nations clause – it can provide you a contractual guarantee that your price will be and remain low!
Looking to Advance Your Procurement Career?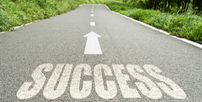 Are you looking to advance your procurement career but don't know where to start? The SPSM® Certification can help you learn the most modern procurement skills, achieve meaningful results, and prove your capabilities.
Earning a procurement certification is NOT an insurmountable goal. Once you get started working towards your SPSM® Certification, you'll find that earning it is not only easier than you anticipated, but it's fun, too!
Download the SPSM® Certification Information Guide & learn how earning your SPSM® Certification can help you have a more successful career! 

Frustrated with Where Your Procurement Team Is?
Are you struggling to get your procurement department where you want it to be?
If you're like most procurement leaders, you have a team of buyers that isn't quite hitting their performance metrics. Your procurement department lacks credibility with stakeholders and management. And you feel that the capabilities of your team members vary tremendously from person to person.
Download "The Executive's Guide to the SPSM® Certification." You'll learn how others with the same challenges used the SPSM Certification to transform their departments into a highly-effective procurement organizations.


Want to get more procurement articles by email?
Members of the NLPA get great articles just like this by email every month. As a member, you will also get access to:
The latest Purchasing & Supply Management Salaries Report
Leading-Edge Supply Management™ magazine
Live webinars
Access of Purchasing Community
Access of NLPA BLogs
Access of Library (Webinar Replays, Procurement Templates & More)
Access to All 20 Express Courses worth $380.00
And more!
Sign up today and enjoy access all of the benefits that come with the NLPA Premium membership.
Copyright 2017. This article is the property of the Next Level Purchasing Association and may not be copied or republished in any form without the express written consent of the Next Level Purchasing Association. Click here to request republishing permission.
By Charles Dominick, SPSM, SPSM2, SPSM3
Popular Courses in Procurement & Supply Chain Management