Your Most Important Negotiation Body Part
Have You Leveraged What's Important In Negotiation?
PurchTips Edition #379
What are the most important things to remember as a procurement negotiator? How about these three things?
#1 – Your Most Important Negotiation Resource.  Sales organizations know that buyers are crazy busy and under aggressive deadlines.  If they have patience and know their advantages in the market, they can leverage that when negotiating.  They can propose prices that are higher than their true minimums and wait for you to run out of your most important negotiation resource:  time.  Conversely, if you can negotiate without imminent internal deadlines, you can leverage time.  To be able to come back daily and insist on a firm low price without conceding to "split the difference," you show the resolve necessary to convince suppliers to agree to their least acceptable alternative.
Don't miss updates on Procurement & Supply Chain, Subscribe here!
#2 – Your Most Important Negotiation Body Part. Negotiation techniques generally involve knowing what to say.  As such, you may think that your mouth is your most important negotiation body part.  But it's not.  What is?  Your feet!  If you are willing to "walk away" from discussions with the supplier if they don't accept your terms, it enables you to pressure the supplier to accept a better deal than they usually agree to.  If the supplier feels that it will either have to accept a buyer-friendly deal or not get the business, the likelihood of you being successful in that negotiation is higher.  In many negotiations, your aim should be to make the supplier feel like you are one unproductive discussion away from moving on.
#3 – Your Most Important Negotiation Realization.  Some sales professionals don't have the authority to grant you the terms that you want.  Even VP's.  And sometimes even if you threaten to use your most important negotiation body part!  Unless you are dealing with a supplier's owner, your sales counterpart will likely have to internally justify – to owners, officers, and/or auditors – why s/he gave you that record-low price you negotiated.  They may actually want to agree to your terms.  But some simply can't without some documentation to protect themselves.  In such cases, arguing won't work.  You must come to an important realization:  you need to help sales negotiators help you.  You do so by providing ammunition like an expertly prepared should cost model or a market price index.  In some situations, a reverse auction – where suppliers see live market pricing or their rank versus competitors – can offer the most powerful form of ammunition.
Want a More Rewarding Procurement Career?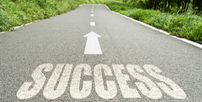 Are you tired of not getting enough opportunities, respect, and money out of your procurement career?
Well, guess what? Nothing will change unless you take action towards becoming a world-class procurement professional.
Earning your SPSM® Certification is the action to take if you want to bring the most modern procurement practices into your organization and achieve your career potential. Download the SPSM® Certification Infopack today to learn how to get started on your journey to a more rewarding procurement career!

Learn More About Procurement Talent Management
Want to know all the details behind world-class procurement talent management? 
Simply download the NLPA's new whitepaper, "Procurement Talent Management: How To Recruit, Train & Retain a Modern & Awesome Buying Team."
You'll learn the two current approaches to procurement recruiting, how to use the SPSM-BOK® Mastery Model to plan procurement training, and five powerful retention techniques. If you're a leader attempting a procurement transformation, you must read this whitepaper!


Want to get more procurement articles by email?
Members of the NLPA get great articles just like this by email every month. As a member, you will also get access to:
The latest Purchasing & Supply Management Salaries Report
Leading-Edge Supply Management™ magazine
Live webinars
Access of Purchasing Community
Access of NLPA BLogs
Access of Library (Webinar Replays, Procurement Templates & More)
Access to All 20 Express Courses worth $380.00
And more!
Sign up today and enjoy access all of the benefits that come with the NLPA Premium membership.
Copyright 2017. This article is the property of the Next Level Purchasing Association and may not be copied or republished in any form without the express written consent of the Next Level Purchasing Association. Click here to request republishing permission.
By Charles Dominick, SPSM, SPSM2, SPSM3
Popular Courses in Procurement & Supply Chain Management