How To End A Negotiation Impasse
How Do You Achieve A Breakthrough In A Stalled Negotiation?
PurchTips Edition #380
Sometimes, negotiations with a supplier stall. Where, no matter how much you discuss something, neither side will budge from its position.  There's a quote attributed to Albert Einstein that claims that "the definition of insanity is doing the same thing over and over and expecting different results."
So, how do you avoid insanity and break through a negotiation impasse? Here are three changes you can make…
Don't miss updates on Procurement & Supply Chain, Subscribe here!
Change The Communication Medium. Sometimes a small change can make a big difference in negotiations. One particularly effective small change can come in the form of changing the communication medium. Here's a word-for-word line I've used in a recent negotiation that broke a days-long impasse: "I am concerned that there may be some misinterpretations (on both sides) as to the 'tone of voice' of the emails we've been exchanging. Because emails don't convey tone of voice – or the spirit of win-win relationships with which I like to communicate – I'll give you a call when I get the chance." So, if you're negotiating by email, switch to phone negotiations. If you're negotiating by phone, switch to in-person negotiations.
Change Your Tactics. There are many different negotiation tactics available. They range on a continuum of hard-nosed negotiation to true win-win negotiation. If you're using tactics on one side of the continuum and find yourself at an impasse, try using tactics from the other side.
Change The Participants. When two people reach a negotiation impasse, it can be frustrating for each party. Both individuals may start to dislike each other. And the last thing anyone wants to do in a negotiation is concede a "victory" to someone they don't like. So, continuing a battle with the same two people is unproductive. You can rectify this by make a suggestion like this to your supplier: "Look, it seems like you and I keep discussing this issue without reaching an agreement that we can proudly take to our bosses. What do you think about each of us getting ourselves and our bosses in the same room and the four of us hashing things out until we end up with an agreement?"
Want a More Rewarding Procurement Career?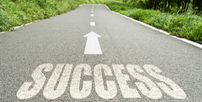 Are you tired of not getting enough opportunities, respect, and money out of your procurement career? Well, guess what? Nothing will change unless you take action towards becoming a world-class procurement professional.
Earning your SPSM® Certification is the action to take if you want to bring the most modern procurement practices into your organization and achieve your career potential. Download the SPSM® Certification Infopack today to learn how to get started on your journey to a more rewarding procurement career!

Know How To Communicate Procurement Training ROI?
Are you struggling to measure the impact of your procurement training investment? While procurement training is one of those rare investments that provides a return many times over, procurement leaders often have trouble quantifying the benefit.
Whether you've completed a training initiative or are just planning one now, you can put some numbers to its value! Download the whitepaper "Measuring The Impact of Procurement Training" and learn three methods for determining the return on your procurement department training investment.


Want to get more procurement articles by email?
Members of the NLPA get great articles just like this by email every month. As a member, you will also get access to:
The latest Purchasing & Supply Management Salaries Report
Leading-Edge Supply Management™ magazine
Live webinars
Access of Purchasing Community
Access of NLPA BLogs
Access of Library (Webinar Replays, Procurement Templates & More)
Access to All 20 Express Courses worth $380.00
And more!
Sign up today and enjoy access all of the benefits that come with the NLPA Premium membership.
Copyright 2017. This article is the property of the Next Level Purchasing Association and may not be copied or republished in any form without the express written consent of the Next Level Purchasing Association. Click here to request republishing permission.
By Charles Dominick, SPSM, SPSM2, SPSM3
Popular Courses in Procurement & Supply Chain Management