Before "Impeaching" a Supplier
Thinking of Replacing an Incumbent Supplier?
PurchTips Edition #376
In the supercharged political environment in the USA, the topic of "impeaching" has come up more than once recently. Impeaching involves finding a government official guilty of wrongdoing and usually triggers that official's removal from office.
In procurement, we often find ourselves ready to "impeach" an incumbent supplier. A key supplier fails to perform, so we document how they've failed and we seek a replacement.
Don't miss updates on Procurement & Supply Chain, Subscribe here!
Unfortunately, many procurement professionals wait until problems with an incumbent supplier get way out of hand before sourcing for a replacement. This often leads to a difficult transition period where sales and customer service is negatively impacted.
So, even if you're confident that your incumbent suppliers will continue to perform acceptably, it is important to have a documented contingency plan in place to make the "supplier impeachment and replacement" process go as quickly and painlessly as possible. You could even make it part of your sourcing process to create such a plan immediately upon awarding a contract to a supplier.  That contingency plan should provide answers such as:
Who would be the supplier or suppliers best suited to replace the incumbent?
What are the disadvantages of the replacement supplier(s) compared to the incumbent?
How long would it take the replacement supplier(s) to ramp up to match the productivity of the incumbent?
How much additional cost per year would be incurred by switching to the next best supplier?
What are the potential root causes of supplier failures that could affect both the incumbent and any replacement supplier (e.g., unavailability of raw materials used by both suppliers)?
Want a More Rewarding Procurement Career?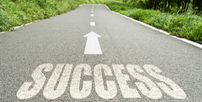 Are you tired of not getting enough opportunities, respect, and money out of your procurement career? Well, guess what? Nothing will change unless you take action towards becoming a world-class procurement professional.
Earning your SPSM® Certification is the action to take if you want to bring the most modern procurement practices into your organization and achieve your career potential. Download the SPSM® Certification Infopack today to learn how to get started on your journey to a more rewarding procurement career!
Know How Procurement Skills Link To Profit Potential?
How are the skills of your procurement department affecting profit?
It's evident that smart procurement saves money, but how much money? $100,000? A million dollars? More? You're about to find out by reading the whitepaper, "Procurement Skills & Profit: The Correlation."
Through this whitepaper, you'll discover how identifying and maximizing your staff's procurement skill levels can lead to a measurable increase in cost savings that you can report to management.

Want to get more procurement articles by email?
Members of the NLPA get great articles just like this by email every month. As a member, you will also get access to:
The latest Purchasing & Supply Management Salaries Report
Leading-Edge Supply Management™ magazine
Live webinars
Access of Purchasing Community
Access of NLPA BLogs
Access of Library (Webinar Replays, Procurement Templates & More)
Access to All 20 Express Courses worth $380.00
And more!
Sign up today and enjoy access all of the benefits that come with the NLPA Premium membership.
Copyright 2017. This article is the property of the Next Level Purchasing Association and may not be copied or republished in any form without the express written consent of the Next Level Purchasing Association. Click here to request republishing permission.
By Charles Dominick, SPSM, SPSM2, SPSM3
Popular Courses in Procurement & Supply Chain Management