How To Bargain When You're Clueless
Do You Bargain With Vendors Without Preparing Properly?
PurchTips Edition #381
In a perfect world, every procurement professional would be given the time and resources to properly prepare for bargaining with vendors. But, the world isn't perfect, is it?
So, how do you bargain with vendors in circumstances when you haven't done your homework – in other words, when you're "clueless" as to what a great deal would be? Well, here are three tips to use after receiving a vendor's initial price.
Don't miss updates on Procurement & Supply Chain, Subscribe here!
Use the 10% Rule of Thumb. Not every vendor pads their pricing. Just like not every vendor puts out an initial price that is insanely inflated. So, if you can't research what an appropriate price is before bargaining, making a counteroffer that is approximately 10% lower than the vendor's initial price is often appropriate. It is not too big of a discount so as to seem unreasonable. And it's usually not too modest of a discount to underserve your organization.
Make Your Counteroffer Conspicuously Specific. If your counteroffer requests an exact 10% discount or is an "on the nose" monetary value (e.g., $200, $10,000, etc.), your counteroffer will make it seem like you're bargaining just for the sake of bargaining. This will likely compel your vendor to refuse your counteroffer. Psychologically, you want your counteroffer to seem like it is based on careful and informed calculations. So, make a counteroffer like "Based on my research, I believe that a fair price is $10,091.43. Would you prefer to accept this price via a purchase order or a P-card?" If your counteroffer is expressed as a discount, make it a two-decimal place percentage, like 10.19%.
Don't Let Yourself Be Clueless. Giving tips for bargaining when you're clueless might make it seem like it's OK to be clueless. In most situations, it's not! Sometimes, internal customers can exaggerate deadlines, robbing you of your ability to prepare for bargaining. I have had internal customers say things like "I said I needed it sooner because I didn't want the procurement department to take too long to get my order placed." So, diplomatically question internal customer deadlines to see if you can get the time needed to do to some of the things necessary to determine a fair price: issuing a request for proposal, researching prices paid by a sister company, creating a should cost model, etc.
Want a More Rewarding Procurement Career?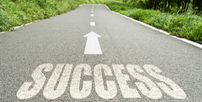 Are you tired of not getting enough opportunities, respect, and money out of your procurement career?
Well, guess what? Nothing will change unless you take action towards becoming a world-class procurement professional.
Earning your SPSM® Certification is the action to take if you want to bring the most modern procurement practices into your organization and achieve your career potential. Download the SPSM® Certification Infopack today to learn how to get started on your journey to a more rewarding procurement career!

Frustrated With Where Your Procurement Team Is?
Are you struggling to get your procurement department where you want it to be? If you're like most procurement leaders, you have a team of buyers that isn't quite hitting their target performance metrics. Your procurement department lacks credibility with stakeholders and management. And you feel that the capabilities of your team members vary greatly from person to person.
Download "The Executive's Guide to the SPSM® Certification." You'll learn how others with the same challenges used the SPSM Certification to transform their departments into highly-effective procurement organizations.


Want to get more procurement articles by email?
Members of the NLPA get great articles just like this by email every month. As a member, you will also get access to:
The latest Purchasing & Supply Management Salaries Report
Leading-Edge Supply Management™ magazine
Live webinars
Access of Purchasing Community
Access of NLPA BLogs
Access of Library (Webinar Replays, Procurement Templates & More)
Access to All 20 Express Courses worth $380.00
And more!
Sign up today and enjoy access all of the benefits that come with the NLPA Premium membership.
Copyright 2017. This article is the property of the Next Level Purchasing Association and may not be copied or republished in any form without the express written consent of the Next Level Purchasing Association. Click here to request republishing permission.
By Charles Dominick, SPSM, SPSM2, SPSM3
Popular Courses in Procurement & Supply Chain Management