How Procurement Can Go "Back To School"
How Does Back-To-School Thinking Apply To Procurement?
PurchTips Edition #383
Ah, late August. It's that glorious time when kids go back to school.  Time for them to refocus on improving skills related to the "three R's" of education:  Reading, 'Riting, and 'Rithmetic.
It might also be a good time to pay attention to the reading, writing, and arithmetic involved in your procurement. Here are ideas for what you can do in each of these areas right now in this back-to-school season.
Don't miss updates on Procurement & Supply Chain, Subscribe here!
Reading.  Re-evaluate the legal protections that apply to each strategic supplier relationship.  Are you using contracts?  Purchase order terms and conditions?  No terms and conditions at all?  Read each legal document in the context of how it applies to each supplier.  Are you using standard terms when custom terms may be more appropriate?  Are there any gaps in how your organization's risk is managed?  Are any agreements expired and in need of renewal in order to maintain the desired legal protection for your organization?
Writing.  Look at all communications and instructions your procurement department provides to internal customers and suppliers.  Think about things like your procurement manual, your procurement department's website, internal training videos, etc.  Are any elements of those communications outdated or incorrect?  Are all of those communications as clear as they can be?  Is there new information that should be added to reflect recent changes in your procurement practices?
Arithmetic.  Are there supplier relationships where you've historically trusted suppliers to raise their prices proportionally to their cost increases?  If so, consider applying fair index-based price adjustment formulas to those relationships.  Do you calculate and report your cost savings based on assumptions made at the beginning of the year, like estimated purchase volume?  If so, it might be a good time of the year to see if actual data is consistent with your assumptions or if recalculations are required.
Want a More Rewarding Procurement Career?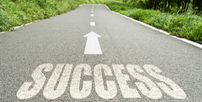 Are you tired of not getting enough opportunities, respect, and money out of your procurement career? Well, guess what? Nothing will change unless you take action towards becoming a world-class procurement professional.
Earning your SPSM® Certification is the action to take if you want to bring the most modern procurement practices into your organization and achieve your career potential. Download the SPSM® Certification Infopack today to learn how to get started on your journey to a more rewarding procurement career!

Know How Procurement Skills Link To Profit Potential?
How are the skills of your procurement department affecting profit?
It's evident that smart procurement saves money, but how much money? $100,000? A million dollars? More? You're about to find out by reading the whitepaper, "Procurement Skills & Profit: The Correlation."
Through this whitepaper, you'll discover how identifying and maximizing your staff's procurement skill levels can lead to a measurable increase in cost savings that you can report to management.


Want to get more procurement articles by email?
Members of the NLPA get great articles just like this by email every month. As a member, you will also get access to:
The latest Purchasing & Supply Management Salaries Report
Leading-Edge Supply Management™ magazine
Live webinars
Access of Purchasing Community
Access of NLPA BLogs
Access of Library (Webinar Replays, Procurement Templates & More)
Access to All 20 Express Courses worth $380.00
And more!
Sign up today and enjoy access all of the benefits that come with the NLPA Premium membership.
Copyright 2017. This article is the property of the Next Level Purchasing Association and may not be copied or republished in any form without the express written consent of the Next Level Purchasing Association. Click here to request republishing permission.
By Charles Dominick, SPSM, SPSM2, SPSM3
Popular Courses in Procurement & Supply Chain Management