10 Procurement Value Creation Ideas, Part II
Are You Creating All The Procurement Value Possible?
PurchTips Edition #375
In Part I of this two-part series, I shared five procurement value creation ideas.  Here are five more:
Enhance Social Responsibility. A popular marketing angle for organizations is touting how socially responsible they are. Identify changes that you can make in your sourcing work that can inspire your marketing department tout your organization's socially responsible sourcing on product packaging and/or promotional materials. By aligning its efforts with marketing initiatives, procurement can actually help grow revenue, not just reduce costs.
Be More Agile. Identify products or services that your organization provides to its customers that could potentially have unpredictable demand. Cultivate a responsive supply base that can quickly fulfill unusual increases in demand and also sustain itself during periods of unusual decreases in demand.
Improve Reliability. Procurement plays a huge part in many organizations' reliability. When a supplier doesn't consistently deliver inputs on time, your organization will struggle to deliver outputs on time and cost effectively. Identify where your supply base has been unreliable in terms of cost, delivery, and quality and implement changes to ensure that improved reliability flows through the supply chain to your organization's customers.
Increase Ethical Standards. Whether to correct a historical problem or prevent future problems, ensure that your organization has up-to-date procurement ethics standards. Though it is difficult to quantify the financial value of well-constructed ethical procurement practices, the phrase "an ounce of prevention is worth a pound of cure" applies here.
Achieve Cost Savings. Achieving cost savings is the classic way for procurement professionals to create value. Use negotiation, strategic sourcing, and other methods to reduce the prices your organization pays for goods and services. Additionally, seek out suppliers, products and services that offer efficiencies in energy use, warehousing, maintenance, and other cost-driving areas to achieve lowest total cost of ownership.
Don't miss updates on Procurement & Supply Chain, Subscribe here!
Want a More Rewarding Procurement Career?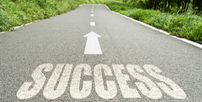 Are you tired of not getting enough opportunities, respect, and money out of your procurement career? Well, guess what? Nothing will change unless you take action towards becoming a world-class procurement professional. Earning your SPSM® Certification is the action to take if you want to bring the most modern procurement practices into your organization and achieve your career potential. Download the SPSM® Certification Infopack today to learn how to get started on your journey to a more rewarding procurement career!

Want More Detailed Help With Creating Procurement Value?
Procurement has an incredible capability for creating value and can do so in many ways. Unfortunately, many senior executives – and, admittedly, even some procurement professionals – do not understand all of the ways that procurement can create value.
Don't let this be a problem for you. Download our new "Procurement Value Creation Workbook." You'll gain a thorough understanding of 10 ways that procurement can create value and be challenged to formulate your own ideas on how you can create procurement value for your organization.


Want to get more procurement articles by email?
Members of the NLPA get great articles just like this by email every month. As a member, you will also get access to:
The latest Purchasing & Supply Management Salaries Report
Leading-Edge Supply Management™ magazine
Live webinars
Access of Purchasing Community
Access of NLPA BLogs
Access of Library (Webinar Replays, Procurement Templates & More)
Access to All 20 Express Courses worth $380.00
And more!
Sign up today and enjoy access all of the benefits that come with the NLPA Premium membership.
Copyright 2017. This article is the property of the Next Level Purchasing Association and may not be copied or republished in any form without the express written consent of the Next Level Purchasing Association. Click here to request republishing permission.
By Charles Dominick, SPSM, SPSM2, SPSM3
Popular Courses in Procurement & Supply Chain Management