3 Buyer Career Lessons From The Stanley Cup
How Can A Buyer's Career Be More Successful?
PurchTips Edition #377
Right now is an exciting time of year for me. The Pittsburgh Penguins – my hometown hockey team – are competing for the Stanley Cup.  Believe it or not, 2017's Stanley Cup playoffs offer three valuable lessons applicable to buyer careers:
Perform Above Your Pay Grade. Before the playoffs, if you asked hockey fans who the NHL's leading playoff goal scorer would be after 3-1/2 series, many would have picked Evgeni Malkin, who has a salary cap hit of $9,500,000. Or Sidney Crosby, whose cap hit is $8,700,000. But they'd be wrong. It's Jake Guentzel, whose cap hit is $734,166. Guentzel is performing above his pay grade. If you always perform at your current pay grade, you will likely remain at or near that pay grade forever. But performing above your pay grade is how you can eventually demand the "big money." So, if you're a buyer aiming for career advancement, perform like a procurement executive: demonstrate strategic decision-making, negotiate confidently, and exude professionalism when giving presentations.
Don't Be Afraid To Adjust Your Plan. In these playoffs, the Penguins have had some embarrassing losses. But they've bounced back and won games again. These recoveries are largely attributable to line changes made by head coach, Mike Sullivan. The opposition figured out how to neutralize the line combinations that the Penguins were using. If Sullivan had "stayed the course," the Penguins would have been eliminated by now. But by adjusting his plan, Sullivan has taken his team to the cusp of a championship. In procurement, we always uncover new information about the supply base, products, services, and markets. When you do, don't be afraid to adjust your plan accordingly.
Realize That Your Relationship With Your Manager Is Vital. One of the most controversial changes Sullivan made was replacing goaltender Marc-Andre Fleury with Matt Murray after the first 15 games of the playoffs. Fleury had been unofficially credited with being the reason the Penguins won their first two series and was being considered as the playoff MVP up to that point. But Murray is regarded as "Sullivan's guy." So, despite awesome performance by Fleury, Sullivan benched him in favor of Murray at the first hint of Fleury's unreliability. This demonstrates the value of a great employee-manager relationship and you should aim to foster one with your manager.
Want a More Rewarding Procurement Career?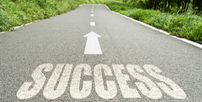 Are you tired of not getting enough opportunities, respect, and money out of your procurement career?
Well, guess what? Nothing will change unless you take action towards becoming a world-class procurement professional.
Earning your SPSM
®
Certification is the action to take if you want to bring the most modern procurement practices into your organization and achieve your career potential.
Download the SPSM
®
Certification Infopack today to learn how to get started on your journey to a more rewarding procurement career!
Don't miss updates on Procurement & Supply Chain, Subscribe here!
Need Better Performance From Your Procurement Team?
Are you a procurement leader whose team isn't achieving the results you know are possible? Maybe it's not enough cost savings. Or frustrating performance from the supply base. Or dissatisfied internal customers.
You need a performance improvement plan that's easy to implement and quick to produce results. The NLPA can help.
Download our whitepaper "The Procurement Leader's Guide To A More Successful Team." You'll learn the 7 steps for transforming your staff into a results-producing, world-class procurement team.


Want to get more procurement articles by email?
Members of the NLPA get great articles just like this by email every month. As a member, you will also get access to:
The latest Purchasing & Supply Management Salaries Report
Leading-Edge Supply Management™ magazine
Live webinars
Access of Purchasing Community
Access of NLPA BLogs
Access of Library (Webinar Replays, Procurement Templates & More)
Access to All 20 Express Courses worth $380.00
And more!
Sign up today and enjoy access all of the benefits that come with the NLPA Premium membership.
Copyright 2017. This article is the property of the Next Level Purchasing Association and may not be copied or republished in any form without the express written consent of the Next Level Purchasing Association. Click here to request republishing permission.
By Charles Dominick, SPSM, SPSM2, SPSM3
Popular Courses in Procurement & Supply Chain Management