Building Good Supplier Relationships, Part I
How Can You Build Better Supplier Relationships?
PurchTips Edition #392
Good supplier relationships can help your organization succeed.  Those relationships are particularly critical in this hot economy, when suppliers' capacity is strained, upward cost pressures are strong, and suppliers can pick and choose which customers get served first.
There are plenty of technical ways to build good supplier relationships:  Pay suppliers on time, don't ask suppliers to perform unusual tasks just because that's "the way it's always been done," share plans and information, integrate technologies to achieve mutual cost reductions, etc.  And, of course, it doesn't hurt to be your supplier's biggest customer.
But there are also some more personal ways to build good supplier relationships.  Those ways begin with the idea of simply being someone that your supplier contact likes.  It may sound simple, but sales professionals study how to build and leverage personal relationships with buyers all the time.
A good relationship can be the difference between getting a shipment on time and getting a shipment unacceptably late.  So, it's important for procurement professionals like you to actively try to be more likable to your suppliers.  This two-part series will share five things you can do in interacting with your supplier contact.  The first is:
Establish a Relationship at the Highest Level Possible. If your day-to-day interactions are mostly with a customer service representative, that doesn't mean that your primary relationship should be with that person.  Try to be introduced to the highest-level decision-maker possible, perhaps even the CEO.  In cases where having a relationship with the CEO is not possible, establish a relationship with someone who can at least influence the highest-level decisions.
Four more things you can do to build good supplier relationships will be shared in the next edition of PurchTips.
Want a More Rewarding Procurement Career?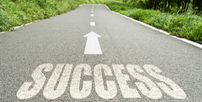 Are you tired of not getting enough opportunities, respect, and money out of your procurement career?
Well, guess what? Nothing will change unless you take action towards becoming a world-class procurement professional.
Earning your SPSM® Certification is the action to take if you want to bring the most modern procurement practices into your organization and achieve your career potential.  Download the SPSM® Certification Infopack today to learn how to get started on your journey to a more rewarding procurement career!

Know How Procurement Skills Link To Profit Potential?
How are the skills of your procurement department affecting profit?
It's evident that smart procurement saves money, but how much money? $100,000? A million dollars?  More? You're about to find out by reading the whitepaper, "Procurement Skills & Profit:  The Correlation."
Through this whitepaper, you'll discover how identifying and maximizing your staff's procurement skill levels can lead to a measurable increase in cost savings that you can report to management.


Want to get more procurement articles by email?
Members of the NLPA get great articles just like this by email every month. As a member, you will also get access to:
The latest Purchasing & Supply Management Salaries Report
Leading-Edge Supply Management™ magazine
Live webinars
Access of Purchasing Community
Access of NLPA BLogs
Access of Library (Webinar Replays, Procurement Templates & More)
Access to All 20 Express Courses worth $380.00
And more!
Sign up today and enjoy access all of the benefits that come with the NLPA Premium membership.
Copyright 2018. This article is the property of the Next Level Purchasing Association and may not be copied or republished in any form without the express written consent of the Next Level Purchasing Association. Click here to request republishing permission.
By Charles Dominick, SPSM, SPSM2, SPSM3
Popular Courses in Procurement & Supply Chain Management