Beyond Procurement Customer Service Surveys
How Should Procurement Customer Service Be Measured?
PurchTips Edition #382
A key element of managing and improving procurement performance is measuring value delivered to internal customers.
Some procurement organizations don't use any metrics for internal customer service. Their managers deserve to be fired.
Don't miss updates on Procurement & Supply Chain, Subscribe here!
Others use survey-based internal customer satisfaction ratings of the procurement department. Those metrics are better than nothing.  But they're not ideal.  Their use feels more like a popularity contest than a true measure of business value.
The frontier beyond customer service surveys involves establishing metrics that measure how much the procurement department has contributed to the improvement of internal customers' strategic performance. For example, a Research & Development department's top metric may be "new product average time to market."  Procurement's contribution to this metric should be measured with more priority than merely how happy R&D is with the procurement department.
Every organization and internal customer department is different. So, you'll have to customize the procurement customer service metrics you use accordingly.  But here are some questions you can explore with internal customers to more closely identify what types of things you should be measuring to truly capture the value that procurement contributes:
What is the internal customer's most important metric?
What is the internal customer's goal for that metric?
What is the internal customer's baseline performance for that metric?
What is the procurement department's baseline performance as related to that metric?
How can the procurement department improve in a way that positively impacts that metric?
When the internal customer's performance is measured the next time, how can the procurement department's contribution to improvement be measured?
How can the procurement department's value to multiple internal customers be captured in one composite metric?
Want a More Rewarding Procurement Career?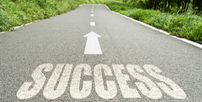 Are you tired of not getting enough opportunities, respect, and money out of your procurement career? Well, guess what? Nothing will change unless you take action towards becoming a world-class procurement professional.
Earning your SPSM® Certification is the action to take if you want to bring the most modern procurement practices into your organization and achieve your career potential. Download the SPSM® Certification Infopack today to learn how to get started on your journey to a more rewarding procurement career!

Want More Detailed Help With Creating Procurement Value?
Procurement has an incredible capability for creating value and can do so in many ways. Unfortunately, many senior executives – and, admittedly, even some procurement professionals – do not understand all of the ways that procurement can create value.
Don't let this be a problem for you. Download our new "Procurement Value Creation Workbook." You'll gain a thorough understanding of 10 ways that procurement can create value and be challenged to formulate your own ideas on how you can create procurement value for your organization.


Want to get more procurement articles by email?
Members of the NLPA get great articles just like this by email every month. As a member, you will also get access to:
The latest Purchasing & Supply Management Salaries Report
Leading-Edge Supply Management™ magazine
Live webinars
Access of Purchasing Community
Access of NLPA BLogs
Access of Library (Webinar Replays, Procurement Templates & More)
Access to All 20 Express Courses worth $380.00
And more!
Sign up today and enjoy access all of the benefits that come with the NLPA Premium membership.
Copyright 2017. This article is the property of the Next Level Purchasing Association and may not be copied or republished in any form without the express written consent of the Next Level Purchasing Association. Click here to request republishing permission.
By Charles Dominick, SPSM, SPSM2, SPSM3
Popular Courses in Procurement & Supply Chain Management