Women In Purchasing & Supply Chain
PurchTips edition #84
By Charles Dominick, SPSM, SPSM2, SPSM3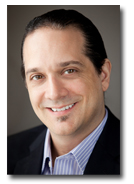 More Women Are Becoming Supply Chain Superstars!
As purchasing practices have evolved from the tactical to the strategic and from hard-nosed negotiation styles to more collaborative styles, the types of individuals in purchasing roles has become more diverse as well. Today, we are approaching a very even balance between men and women in the supply chain profession.
There are many women in purchasing and supply chain management who are making an impact in their organizations. This edition of PurchTips highlights several of these women and shares their perspectives when they were asked about the role of women in this exciting field.
Question: What advice would you give to a female college student who is considering a career in purchasing and supply chain management?
"I am new to purchasing, so the memories of adjustment to a new, highly male-dominated field are fresh. The procurement profession is slowly starting to 'take off' amongst women. However, I still find myself one of the two women on my team. I find this competitive 'deliver or die' field very rewarding.
"My main challenges lay around identifying my strengths and weaknesses as a woman in procurement and applying this knowledge to my work. To gain the same respect, there is an unspoken pressure to perform to a higher level than my male colleagues and seniors.
"I guess, in short, my advice would be:
Be focused on the desired outcome;
Identify your strengths and weaknesses as a woman in this field;
Strike a balance between your work and personal life;
Don't give your critics any material to work with; and
Celebrate your successes!"
Marina Romanenko
Commodity Analyst
Unisys
Sydney, Australia

"Embrace purchasing and supply chain as an integrated part of the business. Develop your collaboration skills and understand how the profession impacts business: its growth, profitability and sustainability. Grasp global opportunities to learn, grow and enhance your competitive intelligence. Learn from others and always raise the bar on your own performance. If you want to make a difference, this is it."
Betty MacKnight
Former VP of Global Sourcing

Charlotte, North Carolina, USA

"A career in purchasing is very rewarding. You will have the opportunity to positively impact an organization's 'bottom line', which may give you the exposure necessary to advance in your career. Purchasing is an area that breeds innovation and change so it can be fun, exciting, and challenging!"
Cheryl Hobgood
Supply Chain Strategist
Cox Communications, Inc.
Atlanta, Georgia, USA

Question: What are some of the challenges you've faced as a woman in purchasing and how have you overcome them?
"I occasionally encountered a patriarchal or condescending attitude from new male colleagues and suppliers. I overcame this challenge by always dressing and acting professionally, engaging a mentor, continuously growing my knowledge, and never accepting or providing low-quality work. I always treat all potential suppliers equally."
Suzanne Findlay
Managing Director
ICT Purchasing Services
Perth, Western Australia, Australia

For great insights from more women in purchasing, click here.
Do You Want a More Rewarding Procurement Career?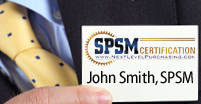 Are you tired of not getting enough opportunities, respect, and money out of your procurement career? Well, guess what? Nothing will change unless you take action towards becoming a world-class procurement professional.
Earning your SPSM® Certification is the action to take if you want to bring the most modern procurement practices into your organization and achieve your career potential. Download the SPSM® Certification Guide today to learn how to get started on your journey to a more rewarding procurement career!
Need Better Performance From Your Procurement Team?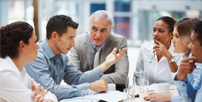 Are you a procurement leader whose team isn't achieving the results you know are possible? Maybe it's not enough cost savings. Or frustrating performance from the supply base. Or dissatisfied internal customers.
You need a performance improvement plan that's easy to implement and quick to produce results. The NLPA can help.
Download our whitepaper "The Procurement Leader's Guide To A More Successful Team." You'll learn the 7 steps for transforming your staff into a results-producing, world-class procurement team.
Are You Getting The Most Out of Your NLPA Membership?
Members of the NLPA get more than just articles like this by email. As a member, you also get access to:
The Procurement Training & Certification Starter Kit
The latest Purchasing & Supply Management Salaries Report
Leading-Edge Supply Management™ magazine
Members-only webinars 10x per year
And more!
If you haven't been taking advantage of these benefits, why not log in and start now?
Copyright 2005. This article is the property of Next Level Purchasing and may not be copied or republished in any form without the express written consent of Next Level Purchasing.
Click here to request republishing permission.