Buyers Ask: What Is Market Intelligence?
PurchTips edition #146
By Charles Dominick, SPSM, SPSM2, SPSM3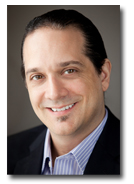 Do You Know How Buyers Use Market Intelligence?
Recently, you may have heard a lot of buzz about "Market Intelligence" becoming a more significant piece of the strategic sourcing process. But what is it?
"Market Intelligence is the process of gathering and analyzing information relevant to a company's supply markets specifically for the purpose of supporting accurate and confident decision making in the procurement process," explains David Hargraves, the Director of Strategic Sourcing for a leading healthcare organization. According to Hargraves, the output of a Market Intelligence process will include:
Commodity Profile. This lists information about the product's/service's classification, market size and growth rate, manufacturing process, and critical-to-quality factors.
Cost Structure. This section identifies the costs associated with materials, labor, transportation, energy, overhead, profit, and other cost components.
Supply Base Profile. This identifies available suppliers, their characteristics, and countries where suppliers of the category are located.
Market Indicators. This section identifies demand and price drivers, capacity utilization, and other characteristics that determine price and availability.
Competitive Analysis. This section assesses buyer and supplier power, substitute products/services, and other factors that influence your buying leverage.
Conducting Market Intelligence can reduce risk, increase savings, improve decision-making, and offer "the ability to challenge some of the assumptions you've had," says Hargraves. "If you regularly bid out a given commodity or spend area to the same supply base, you are always going to get similar results."

Among its applications, Market Intelligence can be used to discover new suppliers, new capabilities of existing suppliers, and countries where capable suppliers can be found. Hargraves says it can also help you gather data on supplier financial viability and business continuity, build cost models for use in negotiations, and find early warnings for supply market changes.
Do You Want a More Rewarding Procurement Career?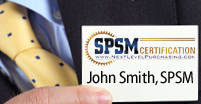 Are you tired of not getting enough opportunities, respect, and money out of your procurement career? Well, guess what? Nothing will change unless you take action towards becoming a world-class procurement professional.
Earning your SPSM® Certification is the action to take if you want to bring the most modern procurement practices into your organization and achieve your career potential. Download the SPSM® Certification Guide today to learn how to get started on your journey to a more rewarding procurement career!
Need Better Performance From Your Procurement Team?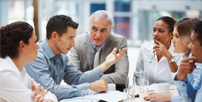 Are you a procurement leader whose team isn't achieving the results you know are possible? Maybe it's not enough cost savings. Or frustrating performance from the supply base. Or dissatisfied internal customers.
You need a performance improvement plan that's easy to implement and quick to produce results. The NLPA can help.
Download our whitepaper "The Procurement Leader's Guide To A More Successful Team." You'll learn the 7 steps for transforming your staff into a results-producing, world-class procurement team.
Are You Getting The Most Out of Your NLPA Membership?
Members of the NLPA get more than just articles like this by email. As a member, you also get access to:
The Procurement Training & Certification Starter Kit
The latest Purchasing & Supply Management Salaries Report
Leading-Edge Supply Management™ magazine
Members-only webinars 10x per year
And more!
If you haven't been taking advantage of these benefits, why not log in and start now?
Copyright 2008. This article is the property of Next Level Purchasing and may not be copied or republished in any form without the express written consent of Next Level Purchasing.
Click here to request republishing permission.