Global Sourcing: What Is Changing?
PurchTips edition #287
By Charles Dominick, SPSM, SPSM2, SPSM3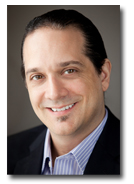 Are You Ready For These Global Sourcing Changes?
Several "current events" are influencing some big changes in global sourcing. Here are four changes to the way you will conduct global sourcing in coming years.
You will expand the scope of supplier qualification. Too often, global supplier qualification has meant a casual trip to a supplier's factory more to confirm that it exists than anything else. However, facility safety inspections, subcontracting records audits, and employee treatment investigations will be part of global supplier qualification efforts. You probably lack the expertise to conduct all of these activities yourself, so you must build teams of subject matter experts in order to conduct more thorough supplier qualifications.
You won't treat supplier oversight as optional. In many cases, procurement professionals audit their global suppliers once every year or two on a scheduled basis. Many of these audits find no problems yet, between audits, undesirable supplier behaviors occur. Regular oversight can ensure that your global suppliers are behaving properly and reduce risk for your organization. Of course, there is a cost to additional oversight which must be factored into TCO calculations to determine the true costs of doing business with global suppliers.
You will consider more factors in deciding on the "right country" from which to source. In the past, determining a country from which to source simply involved finding where certain categories of goods were commonly manufactured. However, certain countries also have higher rates of child labor, slave labor, unsafe working conditions, and environmental irresponsibility. These characteristics must be considered alongside cost and technical expertise when deciding where to source.
You will be held responsible and accountable for the entire supply chain, not just the first tier. The public and media no longer accept "But my supplier did it without my knowledge" as an excuse for irresponsible behavior in an organization's supply chain. You need to know the history of every material that eventually makes its way through your supply chain and into your organization. Current events have proven that having contractual restrictions on supplier subcontracting is not enough - you must have greater control over the subcontracting activities of your suppliers.
Do You Want a More Rewarding Procurement Career?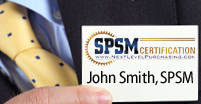 Are you tired of not getting enough opportunities, respect, and money out of your procurement career? Well, guess what? Nothing will change unless you take action towards becoming a world-class procurement professional.
Earning your SPSM® Certification is the action to take if you want to bring the most modern procurement practices into your organization and achieve your career potential. Download the SPSM® Certification Guide today to learn how to get started on your journey to a more rewarding procurement career!
Need Better Performance From Your Procurement Team?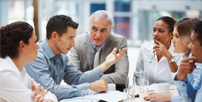 Are you a procurement leader whose team isn't achieving the results you know are possible? Maybe it's not enough cost savings. Or frustrating performance from the supply base. Or dissatisfied internal customers.
You need a performance improvement plan that's easy to implement and quick to produce results. The NLPA can help.
Download our whitepaper "The Procurement Leader's Guide To A More Successful Team." You'll learn the 7 steps for transforming your staff into a results-producing, world-class procurement team.
Are You Getting The Most Out of Your NLPA Membership?
Members of the NLPA get more than just articles like this by email. As a member, you also get access to:
The Procurement Training & Certification Starter Kit
The latest Purchasing & Supply Management Salaries Report
Leading-Edge Supply Management™ magazine
Members-only webinars 10x per year
And more!
If you haven't been taking advantage of these benefits, why not log in and start now?
Copyright 2013. This article is the property of Next Level Purchasing and may not be copied or republished in any form without the express written consent of Next Level Purchasing.
Click here to request republishing permission.