The Vendor Performance Myth
PurchTips edition #149
By Charles Dominick, SPSM, SPSM2, SPSM3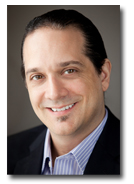 Can You Predict Vendor Performance?
"The key to superior vendor performance is measuring vendor performance." Let me unequivocally say that this statement is a myth.

Yes, it's true that measuring vendor performance is very critical for improving vendor performance. However, the most important element in achieving superior vendor performance is sourcing and selecting the right vendor.

There is no foolproof way of selecting a vendor whose performance will never disappoint you. However, there are three questions you can ask about a vendor that will help you better predict that vendor's future performance:


Is this category the vendor's core competency? Some vendors do only one thing and do it well. Others do a multitude of things but specialize in one. That area of specialization is called a core competency. An office supply vendor may also provide printing services. A computer manufacturer may also make printers. You need to identify what the vendor's core competency is. If you purchase products or services outside of a vendor's core competency, the risk of poor performance is greater.


Does the vendor have experience with requirements like mine? Find out if the vendor has provided products or services of similar specifications, with similar lead times, to similarly-sized customers in similar industries. The more similar the vendor's successful experience is to your requirements, the more likely that the vendor will perform well for you.


How will my contract impact the vendor's capacity? Some purchasing professionals will research the answers to questions 1 and 2. Those are important questions, but there is still a significant probability that the vendor will fail unless you confirm the vendor's capacity. Capacity represents the available people, equipment, and/or facility space required to fulfill your orders. Just because a vendor is successful with a customer similar to your organization doesn't mean that they have the resources to duplicate that success simultaneously. For critical contracts, you need the vendor to thoroughly explain how they are going to allocate people, equipment, and/or facility space to your orders. Are those resources in use today? Will they be freed up by a project coming to completion? Will the vendor have to add resources? If not, how challenging will it be for the vendor to squeeze your requirements into the current resources' capacity?
Do You Want a More Rewarding Procurement Career?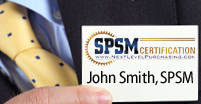 Are you tired of not getting enough opportunities, respect, and money out of your procurement career? Well, guess what? Nothing will change unless you take action towards becoming a world-class procurement professional.
Earning your SPSM® Certification is the action to take if you want to bring the most modern procurement practices into your organization and achieve your career potential. Download the SPSM® Certification Guide today to learn how to get started on your journey to a more rewarding procurement career!
Need Better Performance From Your Procurement Team?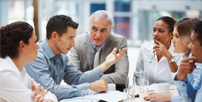 Are you a procurement leader whose team isn't achieving the results you know are possible? Maybe it's not enough cost savings. Or frustrating performance from the supply base. Or dissatisfied internal customers.
You need a performance improvement plan that's easy to implement and quick to produce results. The NLPA can help.
Download our whitepaper "The Procurement Leader's Guide To A More Successful Team." You'll learn the 7 steps for transforming your staff into a results-producing, world-class procurement team.
Are You Getting The Most Out of Your NLPA Membership?
Members of the NLPA get more than just articles like this by email. As a member, you also get access to:
The Procurement Training & Certification Starter Kit
The latest Purchasing & Supply Management Salaries Report
Leading-Edge Supply Management™ magazine
Members-only webinars 10x per year
And more!
If you haven't been taking advantage of these benefits, why not log in and start now?
Copyright 2008. This article is the property of Next Level Purchasing and may not be copied or republished in any form without the express written consent of Next Level Purchasing.
Click here to request republishing permission.