Vendor Negotiations: Timing Is Everything
PurchTips edition #93
By Charles Dominick, SPSM, SPSM2, SPSM3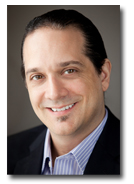 Can Timing Impact The Deal You Get?
"Timing is everything" is a phrase used in topics from stock market investing to comedy to the Steelers' gadget play calling in the Super Bowl. It very appropriately applies to vendor negotiations as well.

In vendor negotiations, it's important to know not just what to say, but when to say it. Negotiating at the wrong time can harm a vendor relationship and even cost your organization money. Here are a few points in time and tips on whether or not to negotiate at those points.

Before The Proposal – Imagine yourself in a situation where you are discussing a product or service with a potential vendor prior to getting that vendor's proposal. If pricing comes up, you may be compelled to ask for big discounts. Don't! Why not? Well, if the vendor senses that you are going to push hard for cost cuts, how will he craft the proposal? That's right – he'll inflate the price so that you feel like you "won" the negotiation after wringing a price reduction. In reality, the vendor may have padded the price so much that your final price is more than you would have paid otherwise.

Immediately After The Agreement – After concluding vendor negotiations, some purchasers ask for something else due to a forgotten issue or wanting to win bigger. Negotiating after a "handshake" can hurt a vendor relationship. A vendor who negotiates in good faith only to have an agreement re-opened immediately will likely be on guard against you. This vendor may not treat you like a partner and may even behave opportunistically in the future. There are plenty of good vendor negotiation techniques to use prior to the handshake. You don't need to resort to bad faith to get the results you want.

Prior To Contract Expiration – The months prior to a contract expiration represent an excellent negotiation time. An incumbent vendor doesn't want to lose the business he has worked so hard to secure. Extending the contract would save time and money in a vendor's sales process. You can often negotiate excellent concessions if you dangle the prospect of extending the contract without going out to bid. But the key is timing. Doing this well in advance of the expiration creates the perception that you have options. And vendors are often happy to cut good deals to become your only option.
Do You Want a More Rewarding Procurement Career?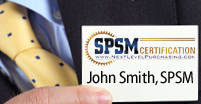 Are you tired of not getting enough opportunities, respect, and money out of your procurement career? Well, guess what? Nothing will change unless you take action towards becoming a world-class procurement professional.
Earning your SPSM® Certification is the action to take if you want to bring the most modern procurement practices into your organization and achieve your career potential. Download the SPSM® Certification Guide today to learn how to get started on your journey to a more rewarding procurement career!
Need Better Performance From Your Procurement Team?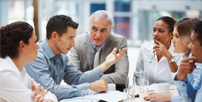 Are you a procurement leader whose team isn't achieving the results you know are possible? Maybe it's not enough cost savings. Or frustrating performance from the supply base. Or dissatisfied internal customers.
You need a performance improvement plan that's easy to implement and quick to produce results. The NLPA can help.
Download our whitepaper "The Procurement Leader's Guide To A More Successful Team." You'll learn the 7 steps for transforming your staff into a results-producing, world-class procurement team.
Are You Getting The Most Out of Your NLPA Membership?
Members of the NLPA get more than just articles like this by email. As a member, you also get access to:
The Procurement Training & Certification Starter Kit
The latest Purchasing & Supply Management Salaries Report
Leading-Edge Supply Management™ magazine
Members-only webinars 10x per year
And more!
If you haven't been taking advantage of these benefits, why not log in and start now?
Copyright 2006. This article is the property of Next Level Purchasing and may not be copied or republished in any form without the express written consent of Next Level Purchasing.
Click here to request republishing permission.