4 Essential Vendor Collaboration Questions
PurchTips edition #260
By Charles Dominick, SPSM, SPSM2, SPSM3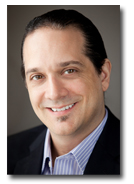 Is Vendor Collaboration Simpler Than It Sounds?
Vendor performance management is a process where you, as a procurement professional, advise your vendors of how well they are performing and what they can do better. This frequently leads to better vendor performance and lower costs for your organization.

That's great, obviously. But, too often, it assumes that the learning and improvement is one-sided: only the vendor is evaluated and only the vendor improves.

This one-sided approach leaves something to be desired because there may be cost saving improvements that your organization can make but doesn't because you have no process for soliciting vendors' ideas on how your organization can improve. Vendors can often provide a wealth of knowledge because they are in a unique position to observe what people like you and organizations like yours do to be best-in-class. And vendors' advice is free!

So, the one-sided vendor performance management of yesterday has to evolve into the two-way vendor collaboration of tomorrow. And it doesn't have to be difficult. Getting the flow of great vendor ideas started can begin with just asking a few questions, then sitting back and listening intently.

Imagine the profit-boosting ideas you could discover just by asking these four simple, yet essential, questions of each of your strategic vendors:
What can we do to be a better customer?
What requirements of ours force you to jack up your price?
What do other customers of yours do well that we don't do well or don't do at all?
How can we collaborate to take cost out of the supply chain so that both of our organizations can be more profitable?
The answers to these questions may unlock some untapped opportunities for boosting your organization's bottom line. And, because the business environment constantly changes, you can use these types of questions year after year to drive continuous improvement.
Do You Want a More Rewarding Procurement Career?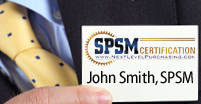 Are you tired of not getting enough opportunities, respect, and money out of your procurement career? Well, guess what? Nothing will change unless you take action towards becoming a world-class procurement professional.
Earning your SPSM® Certification is the action to take if you want to bring the most modern procurement practices into your organization and achieve your career potential. Download the SPSM® Certification Guide today to learn how to get started on your journey to a more rewarding procurement career!
Need Better Performance From Your Procurement Team?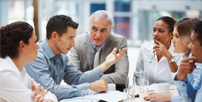 Are you a procurement leader whose team isn't achieving the results you know are possible? Maybe it's not enough cost savings. Or frustrating performance from the supply base. Or dissatisfied internal customers.
You need a performance improvement plan that's easy to implement and quick to produce results. The NLPA can help.
Download our whitepaper "The Procurement Leader's Guide To A More Successful Team." You'll learn the 7 steps for transforming your staff into a results-producing, world-class procurement team.
Are You Getting The Most Out of Your NLPA Membership?
Members of the NLPA get more than just articles like this by email. As a member, you also get access to:
The Procurement Training & Certification Starter Kit
The latest Purchasing & Supply Management Salaries Report
Leading-Edge Supply Management™ magazine
Members-only webinars 10x per year
And more!
If you haven't been taking advantage of these benefits, why not log in and start now?
Copyright 2012. This article is the property of Next Level Purchasing and may not be copied or republished in any form without the express written consent of Next Level Purchasing.
Click here to request republishing permission.