Achieving Savings In Non-Traditional Ways
PurchTips edition #33
By Charles Dominick, SPSM, SPSM2, SPSM3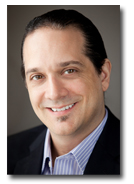 Save Outside The Box
You achieve, measure, and report savings. And you do these things through traditional methods like negotiating, bidding, and switching suppliers. But there are many other, lesser-known techniques that you can use to impact the bottom-line. From time to time, we'll share with you tips on these alternate approaches.

The following interview with Ernest Groover, C.P.M., A.P.P., President of GRP Services and a 28-year purchasing professional, will enlighten you to the savings achievable by introducing a Utility Cost Recovery program to your organization.

NLP: What exactly is Utility Cost Recovery (UCR)?

EG: Utility Cost Recovery is the systematic review of utility/telecommunications costs designed to correct and eliminate errors in tariff applications, physical inventories, rates, taxes and surcharges.

NLP: How likely is it that an organization will actually realize savings through UCR?

EG: Industry experts and federal investigators have found that approximately 87% of utility and telecommunications billing contains errors. Finding just a small error can earn you a sizable refund, not to mention future savings by having the errors corrected.

NLP: Why is Purchasing the right department to lead a UCR program?

EG: The Purchasing department's performance is measured by its achievement of cost savings. UCR is an excellent source of additional savings, thereby justifying their involvement in these non-traditional procurements.

NLP: How should a purchaser present to management the idea of doing a UCR program?

EG: The purchaser should indicate that overpayments will be recovered, future savings will be realized and budgets will be maintained or improved. Savvy buyers can also contract for a risk-free audit, paying the contractor only if savings are found. It's an easy sell.

Thanks, Ernie!

Next Level Purchasing, Inc. appreciates Ernie's willingness to share his insights with members of the FREE Purchasing Resources Program. If your organization would like third-party assistance with its UCR program, feel free to contact Ernie directly at (412) 271-5231 or info@grpservices.net.
Do You Want a More Rewarding Procurement Career?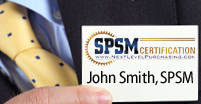 Are you tired of not getting enough opportunities, respect, and money out of your procurement career? Well, guess what? Nothing will change unless you take action towards becoming a world-class procurement professional.
Earning your SPSM® Certification is the action to take if you want to bring the most modern procurement practices into your organization and achieve your career potential. Download the SPSM® Certification Guide today to learn how to get started on your journey to a more rewarding procurement career!
Need Better Performance From Your Procurement Team?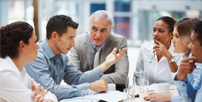 Are you a procurement leader whose team isn't achieving the results you know are possible? Maybe it's not enough cost savings. Or frustrating performance from the supply base. Or dissatisfied internal customers.
You need a performance improvement plan that's easy to implement and quick to produce results. The NLPA can help.
Download our whitepaper "The Procurement Leader's Guide To A More Successful Team." You'll learn the 7 steps for transforming your staff into a results-producing, world-class procurement team.
Are You Getting The Most Out of Your NLPA Membership?
Members of the NLPA get more than just articles like this by email. As a member, you also get access to:
The Procurement Training & Certification Starter Kit
The latest Purchasing & Supply Management Salaries Report
Leading-Edge Supply Management™ magazine
Members-only webinars 10x per year
And more!
If you haven't been taking advantage of these benefits, why not log in and start now?
Copyright 2003. This article is the property of Next Level Purchasing and may not be copied or republished in any form without the express written consent of Next Level Purchasing.
Click here to request republishing permission.