True Procurement Transformations, Part II
PurchTips edition #270
By Charles Dominick, SPSM, SPSM2, SPSM3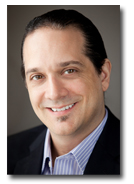 Is Your Procurement Transformation Plan Complete?
In PurchTips Edition #268 (http://tinyurl.com/c9ytcaq), I shared three of the seven areas that I feel should see major changes after true procurement transformations: staff, supply base and stakeholder relationships. In this edition, I will share the remaining four.
Technology - There comes a time when old tools are obsolete. Adopting new technology is key to harnessing all of the productivity improvements available while keeping up with suppliers who are changing the way they do business to match how they interact with their most tech-savvy customers.
Tasks - After a procurement transformation, the procurement staff should not be doing the same things they did before. They should be spending their time on the tasks that generate the most return on investment for the organization. As such, low-value tasks must be eliminated, delegated, automated, or outsourced and replaced by tasks that have more value to the success of the organization.
Metrics - A procurement transformation will often result in measuring different aspects of the procurement department's performance. Perhaps the procurement department was measuring things it didn't need to measure or measuring too few things. Sometimes, a procurement department is measuring the right things, but just not performing well enough, which segues into our final point.
Results - A procurement transformation is an expensive and resource-intensive initiative. So, it better be worth it! After a transformation, the procurement department better be able to show how it has improved. If using the same metrics as it did before the transformation, it should show more favorable numbers. If using new metrics, the numbers should value being added in ways that it wasn't prior to the transformation.
Do You Want a More Rewarding Procurement Career?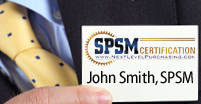 Are you tired of not getting enough opportunities, respect, and money out of your procurement career? Well, guess what? Nothing will change unless you take action towards becoming a world-class procurement professional.
Earning your SPSM® Certification is the action to take if you want to bring the most modern procurement practices into your organization and achieve your career potential. Download the SPSM® Certification Guide today to learn how to get started on your journey to a more rewarding procurement career!
Need Better Performance From Your Procurement Team?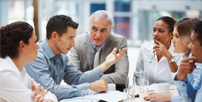 Are you a procurement leader whose team isn't achieving the results you know are possible? Maybe it's not enough cost savings. Or frustrating performance from the supply base. Or dissatisfied internal customers.
You need a performance improvement plan that's easy to implement and quick to produce results. The NLPA can help.
Download our whitepaper "The Procurement Leader's Guide To A More Successful Team." You'll learn the 7 steps for transforming your staff into a results-producing, world-class procurement team.
Are You Getting The Most Out of Your NLPA Membership?
Members of the NLPA get more than just articles like this by email. As a member, you also get access to:
The Procurement Training & Certification Starter Kit
The latest Purchasing & Supply Management Salaries Report
Leading-Edge Supply Management™ magazine
Members-only webinars 10x per year
And more!
If you haven't been taking advantage of these benefits, why not log in and start now?
Copyright 2013. This article is the property of Next Level Purchasing and may not be copied or republished in any form without the express written consent of Next Level Purchasing.
Click here to request republishing permission.