10 Step Procurement Transformation, Part II
PurchTips edition #165
By Charles Dominick, SPSM, SPSM2, SPSM3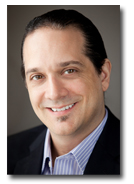 What Steps Complete A Procurement Transformation?
Part Two of our step-by-step guide to procurement transformation is designed to ensure your new organization is successful and sustainable!

6. Define Performance Metrics - Metrics are needed to assess transformation performance against goals. Choose published metrics whenever possible. Comparisons against credible sources (e.g., NLP, CAPS, Hackett, etc.) can help evidence your success as well as identify areas for improvement.

7. Structure Your Organization to Support Transformation - Fully centralized procurement organizations are not the right answer for every company. Consider the geographical and Business Unit needs as well as the complexity of the goods and services being sourced before deciding on the final organizational structure.

8. Develop Standardized, Optimized, and Documented Procurement Processes - Detailed, yet understandable documentation is essential to the survival of your transformation. Without it, your hard work can quickly become undone as old habits return. Involve key "influencers" in process improvements to avoid transformation rejection.

9. Create Policies to Support Transformation - Policies should clearly state who in the organization is allowed to commit company funds and what process has to be followed to do so. Limit the number of authorized agents and establish clear spend limits to reduce maverick buying.

10. Continually Review and Refine - Review your original goals and progress made with key stakeholders after 90 days and at least twice per year thereafter to ensure continued alignment. Refine your procurement transformation plans and keep the focus on continually increasing the value delivered.
Do You Want a More Rewarding Procurement Career?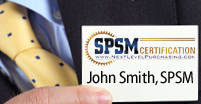 Are you tired of not getting enough opportunities, respect, and money out of your procurement career? Well, guess what? Nothing will change unless you take action towards becoming a world-class procurement professional.
Earning your SPSM® Certification is the action to take if you want to bring the most modern procurement practices into your organization and achieve your career potential. Download the SPSM® Certification Guide today to learn how to get started on your journey to a more rewarding procurement career!
Need Better Performance From Your Procurement Team?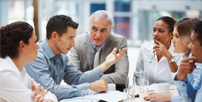 Are you a procurement leader whose team isn't achieving the results you know are possible? Maybe it's not enough cost savings. Or frustrating performance from the supply base. Or dissatisfied internal customers.
You need a performance improvement plan that's easy to implement and quick to produce results. The NLPA can help.
Download our whitepaper "The Procurement Leader's Guide To A More Successful Team." You'll learn the 7 steps for transforming your staff into a results-producing, world-class procurement team.
Are You Getting The Most Out of Your NLPA Membership?
Members of the NLPA get more than just articles like this by email. As a member, you also get access to:
The Procurement Training & Certification Starter Kit
The latest Purchasing & Supply Management Salaries Report
Leading-Edge Supply Management™ magazine
Members-only webinars 10x per year
And more!
If you haven't been taking advantage of these benefits, why not log in and start now?
Copyright 2008. This article is the property of Next Level Purchasing and may not be copied or republished in any form without the express written consent of Next Level Purchasing.
Click here to request republishing permission.