How To Improve Your Time Management
PurchTips edition #34
By Charles Dominick, SPSM, SPSM2, SPSM3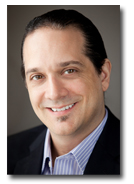 10 Steps To Improving Your Time Management Today
Step 1 – Make a "things-to-do" list.

Step 2 – Determine the deadline for each thing-to-do.

Step 3 – Make "Accomplish non-planned tasks" one of your daily things-to-do.

Step 4 – Determine how long each thing-to-do will take. Be sure to estimate the time you will spend on your "Accomplish non-planned tasks" thing-to-do based on your typical day.
Step 5 – Schedule your things-to-do. Using a calendar or planner, write down the days and times you will work on each thing-to-do. Make sure you've planned to meet all deadlines. For those things-to-do without deadlines, prioritize them so that they can be done at a time that won't interfere with your deadlines.
Step 6 – Do your things-to-do on schedule. As you complete your things-to-do, place a checkmark next to them. Place an "x" next to those that are canceled.
Step 7 – Minimize interruptions. Interruptions can double the amount of time necessary to accomplish things. Where possible, do non-urgent things (like reading emails) in batches. Don't stop doing something unless you've planned to stop or there is an emergency.
Step 8 – Use small pockets of time effectively. If you only have 15 minutes or so before your next meeting or lunch, focus on accumulating checkmarks rather than starting huge projects. Use this time to knock off the things-to-do that take little time such as returning phone calls, replying to emails, or any other short duration task.
Step 9 – Add things-to-do judiciously. Rather than working new tasks right away, schedule them – keeping in mind priorities and deadlines of existing tasks. Adjust your schedule so that you can still meet all deadlines.
Step 10 – Close out your list at day's end. Place an arrow next to those things-to-do that you didn't accomplish today and put them on tomorrow's things-to-do list. At the end of each day, everything on your list should have a checkmark, x, or arrow next to it.
After adopting this process, walk yourself through these steps daily to plan the current day and evaluate your schedule in the immediate future. Continually evaluate how these techniques are working for you. And seek even better ways of managing your time. Good luck!!!
Do You Want a More Rewarding Procurement Career?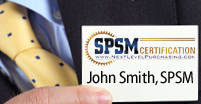 Are you tired of not getting enough opportunities, respect, and money out of your procurement career? Well, guess what? Nothing will change unless you take action towards becoming a world-class procurement professional.
Earning your SPSM® Certification is the action to take if you want to bring the most modern procurement practices into your organization and achieve your career potential. Download the SPSM® Certification Guide today to learn how to get started on your journey to a more rewarding procurement career!
Need Better Performance From Your Procurement Team?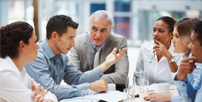 Are you a procurement leader whose team isn't achieving the results you know are possible? Maybe it's not enough cost savings. Or frustrating performance from the supply base. Or dissatisfied internal customers.
You need a performance improvement plan that's easy to implement and quick to produce results. The NLPA can help.
Download our whitepaper "The Procurement Leader's Guide To A More Successful Team." You'll learn the 7 steps for transforming your staff into a results-producing, world-class procurement team.
Are You Getting The Most Out of Your NLPA Membership?
Members of the NLPA get more than just articles like this by email. As a member, you also get access to:
The Procurement Training & Certification Starter Kit
The latest Purchasing & Supply Management Salaries Report
Leading-Edge Supply Management™ magazine
Members-only webinars 10x per year
And more!
If you haven't been taking advantage of these benefits, why not log in and start now?
Copyright 2003. This article is the property of Next Level Purchasing and may not be copied or republished in any form without the express written consent of Next Level Purchasing.
Click here to request republishing permission.