Negotiating a Time and Materials Contract
PurchTips edition #96
By Charles Dominick, SPSM, SPSM2, SPSM3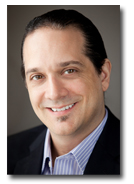 Are You Helpless With A Time & Materials Contract?
You probably prefer fixed price service contracts, right? In those, if the service requires more time or material than planned, the supplier's profit is reduced, not yours. Sometimes, a supplier will refuse such risk and will insist on using a time and materials contract.

In a time and materials contract, you pay the supplier for the number of hours actually required to perform the service. So, the supplier has no incentive to minimize the number of hours expended on the service. The less efficient the supplier is, the more money it makes!

Buyers often feel that using a time and materials contract is like issuing a blank check. But it doesn't have to be. You can negotiate these items to control final pricing:

Labor Rate. Suppliers not quoting fixed prices may charge "list price" for labor. If you are a big company or are sourcing a big project, don't pay list price. Negotiate a lower labor rate to reduce your total cost.
Maximum Number of Labor Hours. Experienced suppliers should be able to estimate the hours needed for a job. Negotiate a cap on the number of hours where, if the supplier exceeds that number of hours, you don't pay for the overage. This avoids the "less efficiency = more money" issue of time and materials contracts.
Mark-Up on Materials. When billing for a time and materials contract, the supplier usually calculates the materials cost by adding a markup (usually 15 - 35%) onto the prices it paid. If a supplier paid $1,000 for materials, it will bill you about $1,200. I've had success getting suppliers to only charge what they paid for materials, with no markup.
Not-To-Exceed Total. The next best thing to a fixed price contract is a time and materials contract with a Not-To-Exceed (NTE) amount. Under this arrangement, the supplier can charge you for its labor and materials up to a certain maximum. If the time and materials costs exceed that maximum, the supplier charges you the NTE amount and assumes the excessive costs. This offers incentive for the supplier to work efficiently and helps you provide a good estimate for your internal customer's budget.
Do You Want a More Rewarding Procurement Career?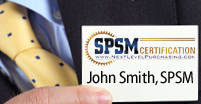 Are you tired of not getting enough opportunities, respect, and money out of your procurement career? Well, guess what? Nothing will change unless you take action towards becoming a world-class procurement professional.
Earning your SPSM® Certification is the action to take if you want to bring the most modern procurement practices into your organization and achieve your career potential. Download the SPSM® Certification Guide today to learn how to get started on your journey to a more rewarding procurement career!
Need Better Performance From Your Procurement Team?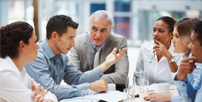 Are you a procurement leader whose team isn't achieving the results you know are possible? Maybe it's not enough cost savings. Or frustrating performance from the supply base. Or dissatisfied internal customers.
You need a performance improvement plan that's easy to implement and quick to produce results. The NLPA can help.
Download our whitepaper "The Procurement Leader's Guide To A More Successful Team." You'll learn the 7 steps for transforming your staff into a results-producing, world-class procurement team.
Are You Getting The Most Out of Your NLPA Membership?
Members of the NLPA get more than just articles like this by email. As a member, you also get access to:
The Procurement Training & Certification Starter Kit
The latest Purchasing & Supply Management Salaries Report
Leading-Edge Supply Management™ magazine
Members-only webinars 10x per year
And more!
If you haven't been taking advantage of these benefits, why not log in and start now?
Copyright 2006. This article is the property of Next Level Purchasing and may not be copied or republished in any form without the express written consent of Next Level Purchasing.
Click here to request republishing permission.