The Target Pricing Controversy
PurchTips edition #148
By Charles Dominick, SPSM, SPSM2, SPSM3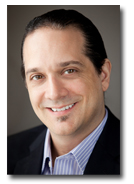 Are You Using Or Misusing Target Pricing?
Target pricing has both supporters and opponents among purchasing experts. With target pricing, it is neither right nor wrong to provide target pricing to suppliers. You just need to do so in the right context.
Target pricing works well when:
You are buying a custom product that is manufactured to your specifications
The material costs and labor hours can be clearly identified
The primary materials are not commonly subject to volatile commodity pricing fluctuations
The buying organization understands the costs
Labor represents a significant enough portion of total cost so that the buyer can factor in aggressive productivity improvements in the target price
Let me elaborate a bit more on points #4 and 5. In many cases, buyers purchase a variety of items and can't be technical experts for every category. As such, they need to get quotes from suppliers to know what their price will be. In these cases, target pricing should not be used.

When buyers do have expertise in a category, they know what the costs will be prior to getting quotes. So they can set a target price for their suppliers rather than the supplier telling them what the price will be.

Of course, buyers want a low price. The key to getting one is factoring in labor productivity improvements for the supplier. Let's look at some numbers.

Let's say that material costs $400.00 per unit, labor hours required per unit are 8, labor typically costs $50 per hour, overhead in the industry is typically 10% of material and labor, and profit is typically 10% of material and labor. Doing the math, the price would be $960. The supplier sees this as $880 cost, $80 profit.

You want the supplier to take advantage of the "learning curve" - the more you do something, the faster you'll do it. So, let's say by the end of production, you expect the supplier's labor hours to decrease to 6 hours per unit. Starting at 8 hours and ending at 6 hours will give you an average of 7 hours of labor per unit. If you base labor costs on 7 hours instead of 8, the price would be $900.

With a target price of $900, you'll likely get pushback from suppliers claiming that there is barely any profit since their costs are $880. That's a reason that target pricing is controversial: suppliers think that it's about setting prices such that they can't make a profit.

But when you communicate that you expect productivity improvements from your supplier; that their profit margin still represents 10% of materials and labor (or whatever is typical for the industry); and that if they beat the productivity targets they increase their profit margin, target pricing is perceived as much more reasonable. So use target pricing in the right context. Used otherwise (e.g., for a volatile commodity), it will fail and fuel the controversy.
Do You Want a More Rewarding Procurement Career?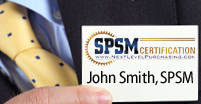 Are you tired of not getting enough opportunities, respect, and money out of your procurement career? Well, guess what? Nothing will change unless you take action towards becoming a world-class procurement professional.
Earning your SPSM® Certification is the action to take if you want to bring the most modern procurement practices into your organization and achieve your career potential. Download the SPSM® Certification Guide today to learn how to get started on your journey to a more rewarding procurement career!
Need Better Performance From Your Procurement Team?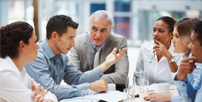 Are you a procurement leader whose team isn't achieving the results you know are possible? Maybe it's not enough cost savings. Or frustrating performance from the supply base. Or dissatisfied internal customers.
You need a performance improvement plan that's easy to implement and quick to produce results. The NLPA can help.
Download our whitepaper "The Procurement Leader's Guide To A More Successful Team." You'll learn the 7 steps for transforming your staff into a results-producing, world-class procurement team.
Are You Getting The Most Out of Your NLPA Membership?
Members of the NLPA get more than just articles like this by email. As a member, you also get access to:
The Procurement Training & Certification Starter Kit
The latest Purchasing & Supply Management Salaries Report
Leading-Edge Supply Management™ magazine
Members-only webinars 10x per year
And more!
If you haven't been taking advantage of these benefits, why not log in and start now?
Copyright 2008. This article is the property of Next Level Purchasing and may not be copied or republished in any form without the express written consent of Next Level Purchasing.
Click here to request republishing permission.