Tactical vs Strategic Purchasing
PurchTips edition #108
By Charles Dominick, SPSM, SPSM2, SPSM3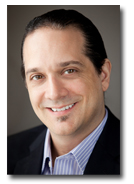 Is Your Purchasing Department Strategic or Tactical?
Most purchasing departments aspire to be "strategic." They seek to minimize their tactical tasks and spend more time on strategic ones. Here are 10 characteristics of strategic, in contrast to tactical, purchasing.

Spend Analysis: Strategic purchasing teams examine the amount of money they spend in each category of goods and services and use this analysis to identify opportunities for improvement.

Supplier Relationship Management: Strategic purchasing teams measure supplier performance and regularly spend time meeting with their most important suppliers to implement improvements.

Technology Implementation: Strategic purchasing teams frequently update and add technologies that measurably reduce costs, decrease cycle time, and make the purchasing process more efficient.

Developing Project Plans: Strategic purchasing teams use project management practices to map out both recurring activities and one-time projects.

Enterprise-wide Contracts: Strategic purchasing teams consolidate spend across all parts of their organizations and enter into contracts with a limited supply base to serve the needs of the entire organization.

Forecasting: Strategic purchasing teams regularly document changes that they foresee in price levels, availability, and markets to ensure a competitive advantage for their organizations.

Involvement in Spec Development: Strategic purchasing teams are involved at the early stages of specification development, lending specialized knowledge in material availability, cost drivers, standard parts, and reliability of supply.

Development of Productivity Tools: Strategic purchasing teams develop tools (e.g., RFP templates) so repetitive tasks can be done more quickly and error-free.

Supplier Development: Strategic purchasing teams don't blindly accept the suppliers and products that are currently available. They work with suppliers to develop new capabilities or products that will improve cost or quality.

Work Responsibility Refinement: Strategic purchasing teams constantly identify ways to automate, delegate, or eliminate tactical, non-value-added work.
Do You Want a More Rewarding Procurement Career?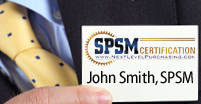 Are you tired of not getting enough opportunities, respect, and money out of your procurement career? Well, guess what? Nothing will change unless you take action towards becoming a world-class procurement professional.
Earning your SPSM® Certification is the action to take if you want to bring the most modern procurement practices into your organization and achieve your career potential. Download the SPSM® Certification Guide today to learn how to get started on your journey to a more rewarding procurement career!
Need Better Performance From Your Procurement Team?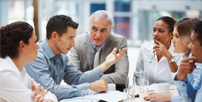 Are you a procurement leader whose team isn't achieving the results you know are possible? Maybe it's not enough cost savings. Or frustrating performance from the supply base. Or dissatisfied internal customers.
You need a performance improvement plan that's easy to implement and quick to produce results. The NLPA can help.
Download our whitepaper "The Procurement Leader's Guide To A More Successful Team." You'll learn the 7 steps for transforming your staff into a results-producing, world-class procurement team.
Are You Getting The Most Out of Your NLPA Membership?
Members of the NLPA get more than just articles like this by email. As a member, you also get access to:
The Procurement Training & Certification Starter Kit
The latest Purchasing & Supply Management Salaries Report
Leading-Edge Supply Management™ magazine
Members-only webinars 10x per year
And more!
If you haven't been taking advantage of these benefits, why not log in and start now?
Copyright 2006. This article is the property of Next Level Purchasing and may not be copied or republished in any form without the express written consent of Next Level Purchasing.
Click here to request republishing permission.