Rule #1 of Tactical Procurement
PurchTips edition #193
By Charles Dominick, SPSM, SPSM2, SPSM3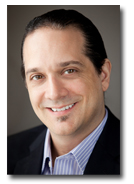 What Should Be The Focus In Tactical Procurement?
Unlike strategic procurement which has a long-term focus, tactical procurement deals with the administration of procurement transactions, including the occasional "one-time buys." Now, just because a procurement is a one-time buy doesn't mean that it can be handled by anyone. A buyer still needs to know some fundamentals of procurement for this tactical purchase, which brings me to "Rule #1 of Tactical Procurement."

My Rule #1 of Tactical Procurement is this: "The buyer must first identify the product, service, and/or supplier with an acceptable probability of being satisfactory in all aspects of the transaction and then achieve the lowest cost for that product or service or with that supplier."

What does this mean?

It means that the buyer is to first assess:
Whether the product or service is the right one for the purpose intended
The likelihood of the product being delivered, or the service being performed, in the desired time-frame
The likelihood of the product or service meeting or exceeding quality expectations
The likelihood of the supplier being able to provide the type of support anticipated when things go well or if things go wrong
Only after this assessment is done should the buyer consider cost in the decision. If multiple suppliers have an equally high probability of providing a satisfactory experience, then cost can be a differentiator or even THE differentiator.

"Cost" can simply mean price or can mean a carefully calculated total cost of ownership. Which type of cost you use depends on the value and the complexity of the purchase. But both are factored into the decision only after the probability of satisfaction is determined.

This rule means forces you to focus on a satisfactory experience first, cost second. You never want to select a supplier that provides an unsatisfactory experience just because they offered the lower price.
Do You Want a More Rewarding Procurement Career?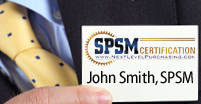 Are you tired of not getting enough opportunities, respect, and money out of your procurement career? Well, guess what? Nothing will change unless you take action towards becoming a world-class procurement professional.
Earning your SPSM® Certification is the action to take if you want to bring the most modern procurement practices into your organization and achieve your career potential. Download the SPSM® Certification Guide today to learn how to get started on your journey to a more rewarding procurement career!
Need Better Performance From Your Procurement Team?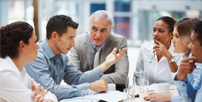 Are you a procurement leader whose team isn't achieving the results you know are possible? Maybe it's not enough cost savings. Or frustrating performance from the supply base. Or dissatisfied internal customers.
You need a performance improvement plan that's easy to implement and quick to produce results. The NLPA can help.
Download our whitepaper "The Procurement Leader's Guide To A More Successful Team." You'll learn the 7 steps for transforming your staff into a results-producing, world-class procurement team.
Are You Getting The Most Out of Your NLPA Membership?
Members of the NLPA get more than just articles like this by email. As a member, you also get access to:
The Procurement Training & Certification Starter Kit
The latest Purchasing & Supply Management Salaries Report
Leading-Edge Supply Management™ magazine
Members-only webinars 10x per year
And more!
If you haven't been taking advantage of these benefits, why not log in and start now?
Copyright 2009. This article is the property of Next Level Purchasing and may not be copied or republished in any form without the express written consent of Next Level Purchasing.
Click here to request republishing permission.