T & E Management: Procurement's Domain?
PurchTips edition #217
Should You Be Responsible For T & E Management?
Travel and expense (T & E) management has traditionally been handled outside of the procurement department. But, today, many organizations are having Procurement manage this pocket of spend. Why?
"The recent economic downturn has put travel spend under greater scrutiny by companies and, increasingly, the C-level is focusing on travel spend as a target for cost reduction," explains Canda Rozier, Principal of Canda S. Rozier, LLC and former CPO of First Data. "This makes sense - corporate travel is a spend category just like IT or professional services and should be managed as a part of an overall procurement [strategy]." She notes that good T & E management programs not only control costs, but also enhance traveler safety, help companies adapt to the ever-changing business travel environment, and allow travel to support company goals.
In summarizing a T & E management strategy, Rozier says that a procurement department must have:
Top-down support and a corporate culture that enables it to address T & E management as a procurement category.
A T & E policy that clearly defines what travelers can and can't do, starting with how they book travel.
A strong travel arrangement partner and well-negotiated contracts for at least air, hotel, and car rental.
A partnership with Accounts Payable which has the visibility of expenses required to enforce the policy.
Systems and tools that provide access to spend, usage volumes, travel patterns, and key performance measures for preferred suppliers.
With regard to the latitude employees have in making travel choices and the enforcement of policies, Rozier stresses that clarity and consistency is critical because of the many political minefields in T & E management. "People take travel very personally, and we all are travelers in our personal lives," she notes. "Some of the biggest issues are usually related to choice of suppliers, travel policy, and overall traveler satisfaction."

Sharing the amount each department saves by using the policy is one way to maximize compliance, according to Rozier. "If managers realize that their budgets are being helped by the savings, they are a lot more likely to 'walk the talk' and require their teams to do the same."
Do You Want a More Rewarding Procurement Career?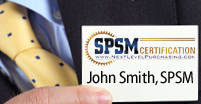 Are you tired of not getting enough opportunities, respect, and money out of your procurement career? Well, guess what? Nothing will change unless you take action towards becoming a world-class procurement professional.
Earning your SPSM® Certification is the action to take if you want to bring the most modern procurement practices into your organization and achieve your career potential. Download the SPSM® Certification Guide today to learn how to get started on your journey to a more rewarding procurement career!
Need Better Performance From Your Procurement Team?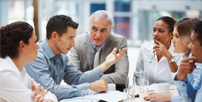 Are you a procurement leader whose team isn't achieving the results you know are possible? Maybe it's not enough cost savings. Or frustrating performance from the supply base. Or dissatisfied internal customers.
You need a performance improvement plan that's easy to implement and quick to produce results. The NLPA can help.
Download our whitepaper "The Procurement Leader's Guide To A More Successful Team." You'll learn the 7 steps for transforming your staff into a results-producing, world-class procurement team.
Are You Getting The Most Out of Your NLPA Membership?
Members of the NLPA get more than just articles like this by email. As a member, you also get access to:
The Procurement Training & Certification Starter Kit
The latest Purchasing & Supply Management Salaries Report
Leading-Edge Supply Management™ magazine
Members-only webinars 10x per year
And more!
If you haven't been taking advantage of these benefits, why not log in and start now?
Copyright 2010. This article is the property of Next Level Purchasing and may not be copied or republished in any form without the express written consent of Next Level Purchasing.
Click here to request republishing permission.
By Charles Dominick, SPSM, SPSM2, SPSM3
Other Editions of PurchTips:
---