Are Big Suppliers A Big Supply Risk?
PurchTips edition #139
By Charles Dominick, SPSM, SPSM2, SPSM3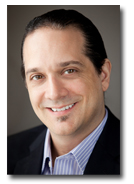 Is Supply Risk Related To Supplier Size?
This month, I've posted a series of supplier case studies on my blog at http://tinyurl.com/38besp. From them, I've developed guidelines for considering supplier size in sourcing and supplier management decisions. This article shares guidelines for qualifying big suppliers.

Big suppliers have advantages as well as unique supply risks. Resolving problems with a big supplier can be tough: finding someone with control over an issue isn't easy and having that person's first priority be promptly addressing the issue of one small customer like you can be even harder. Sadly, you often discover this after you're already committed to the supplier.

But you can predict the likelihood of such problems. For a strategic buy or major project, take these actions before taking the risk of committing to a big supplier:

Require A Single Point of Contact (SPoC). When you request a proposal, always require suppliers to designate a SPoC who will be responsible for addressing situations requiring interaction beyond typical day-to-day business.

Interview The SPoC. A SPoC's aptitude can reduce or fuel supply risk. Before committing to a supplier, assess the SPoC's communication skills, knowledge of various aspects of the supplier's business, and relationships with key contacts in each area. If the SPoC seems weak in such areas, there is heightened supply risk.

Require An Escalation Plan. As good as the SPoC may be, some purchases are just too risky and critical to wait for the SPoC to respond. So require the supplier to provide in its proposal an escalation plan with the names and contact details of people to call if you don't get a response within a certain time frame. This plan should start with the SPoC and end with the president, with an appropriate number of levels in between.

Test The Escalation Plan. Before committing to a supplier, call the people in its escalation plan. Do they answer their phones? If not, leave messages requesting responses by a certain time. If they don't answer phones nor return calls, there is heightened supply risk.

While every purchasing project will have some risk, these actions can help you assess the risk of selecting a big supplier and guide a proper selection.
Do You Want a More Rewarding Procurement Career?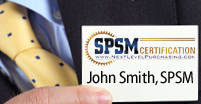 Are you tired of not getting enough opportunities, respect, and money out of your procurement career? Well, guess what? Nothing will change unless you take action towards becoming a world-class procurement professional.
Earning your SPSM® Certification is the action to take if you want to bring the most modern procurement practices into your organization and achieve your career potential. Download the SPSM® Certification Guide today to learn how to get started on your journey to a more rewarding procurement career!
Need Better Performance From Your Procurement Team?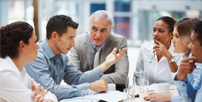 Are you a procurement leader whose team isn't achieving the results you know are possible? Maybe it's not enough cost savings. Or frustrating performance from the supply base. Or dissatisfied internal customers.
You need a performance improvement plan that's easy to implement and quick to produce results. The NLPA can help.
Download our whitepaper "The Procurement Leader's Guide To A More Successful Team." You'll learn the 7 steps for transforming your staff into a results-producing, world-class procurement team.
Are You Getting The Most Out of Your NLPA Membership?
Members of the NLPA get more than just articles like this by email. As a member, you also get access to:
The Procurement Training & Certification Starter Kit
The latest Purchasing & Supply Management Salaries Report
Leading-Edge Supply Management™ magazine
Members-only webinars 10x per year
And more!
If you haven't been taking advantage of these benefits, why not log in and start now?
Copyright 2007. This article is the property of Next Level Purchasing and may not be copied or republished in any form without the express written consent of Next Level Purchasing.
Click here to request republishing permission.