Supply Base Rationalization: Not 1, But 5 Options
PurchTips edition #92
By Charles Dominick, SPSM, SPSM2, SPSM3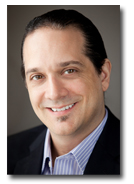 Is Your Supply Base The Right Size?
Rationalizing the supply base means utilizing both the right number of suppliers and the right suppliers. This requires you to categorize your spend and identify current and potential suppliers for each category.

After identifying your categories and suppliers, you have five options for the supply base in each category:

Reduce It – Many think of this as the only rationalization option, but it's not. This option works best when you already have enough qualified suppliers and are sure that no others can offer a cost, quality, or other advantage. You just consolidate spend with a subset of currently-used suppliers. But don't assume that you're already using the best suppliers. With global sourcing, buyers can find top vendors across the planet.

Increase It – Despite common teachings, fewer suppliers isn't always better. By blindly following the supplier reduction trend, you might award business in one category to a supplier who performs well in another category. This strategy is flawed when the supplier is not as competent in the second category. In many cases, it is better to have two suppliers who can deliver great performance in two categories than one supplier who performs well in one category but poorly in the other. When analyzing your categorized spend, find suppliers who appear across categories. Ask if they are truly the best choice in each category and what the measurable advantages are to using them across categories.

Maintain It – If you've done a good job, there is no need to change. Period.

Keep The Size, Change The Mix – Many organizations set "number-of-suppliers goals" and measure success simply by the numbers. But the quality of suppliers is more important than the quantity of suppliers. Even if you have the right number of suppliers, you may need to replace the poor performers with good ones.

Expand Then Reduce – Sometimes, you are under pressure to reduce the supply base. But the suppliers you are currently using are so inadequate that you just can't imagine depending more heavily on any of them. So, you may have to introduce more suppliers to identify the best ones in the market before you start ousting the poor performers. But you also need to make sure you're not trading one problem for another. New suppliers must prove themselves, so you add them to the list to allow more choice for a future supplier reduction. There is nothing wrong with this plan. Just communicate it as a two-step approach to good supply base rationalization.
Do You Want a More Rewarding Procurement Career?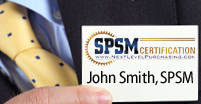 Are you tired of not getting enough opportunities, respect, and money out of your procurement career? Well, guess what? Nothing will change unless you take action towards becoming a world-class procurement professional.
Earning your SPSM® Certification is the action to take if you want to bring the most modern procurement practices into your organization and achieve your career potential. Download the SPSM® Certification Guide today to learn how to get started on your journey to a more rewarding procurement career!
Need Better Performance From Your Procurement Team?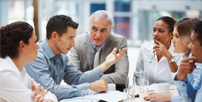 Are you a procurement leader whose team isn't achieving the results you know are possible? Maybe it's not enough cost savings. Or frustrating performance from the supply base. Or dissatisfied internal customers.
You need a performance improvement plan that's easy to implement and quick to produce results. The NLPA can help.
Download our whitepaper "The Procurement Leader's Guide To A More Successful Team." You'll learn the 7 steps for transforming your staff into a results-producing, world-class procurement team.
Are You Getting The Most Out of Your NLPA Membership?
Members of the NLPA get more than just articles like this by email. As a member, you also get access to:
The Procurement Training & Certification Starter Kit
The latest Purchasing & Supply Management Salaries Report
Leading-Edge Supply Management™ magazine
Members-only webinars 10x per year
And more!
If you haven't been taking advantage of these benefits, why not log in and start now?
Copyright 2006. This article is the property of Next Level Purchasing and may not be copied or republished in any form without the express written consent of Next Level Purchasing.
Click here to request republishing permission.