How Expensive Suppliers Negotiate, Part I
PurchTips edition #183
By Charles Dominick, SPSM, SPSM2, SPSM3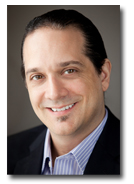 Do Your Suppliers Negotiate Like This?
There are some commonalities that make many negotiations predictable. For example, buyers often start by telling the supplier that the same product or service can be purchased from a competitor for a lower price or with better terms. Suppliers commonly respond that the competitor's product and service is inferior and that doing a comparison on price alone is not smart.

Sound familiar? I call this supplier negotiation technique "de-commoditizing." A commodity is a product that is the same regardless of who sells it and, therefore, the only variable is price. To preserve their profit margins, suppliers want to create the impression that their product or service is not a commodity, thereby distracting you from driving the price down.

Sometimes, allowing the supplier to differentiate their product or service can have value to your organization, especially if you are negotiating for a product or service that you don't have much experience with. But from a negotiating leverage standpoint, you need to be careful how you open yourself up to this information.

You don't want to be negotiating price, have the supplier defend its product or service as a non-commodity, then take a subservient role as if to say "I really don't know anything about your product, can you please teach me what I need to learn?" Instead, anticipate the de-commoditizing discussion and begin the dialogue with a statement like "The purpose of this meeting is to give you the opportunity to make your price and terms more attractive to us and to allow you to share any additional information that you feel we should consider in our decision." When the supplier shares differences to be evaluated, there are five questions you should consider:
Is The Supplier Meaningfully Differentiated? After giving the supplier the opportunity to present its differences, you need to ask: Are those points truly unique to this supplier or do other suppliers possess those same capabilities? Are those differences valuable or immaterial?


Do The Suppliers' Differences Have A Measurable Financial Benefit To Your Organization? If the supplier's differences are meaningful, can they be quantified in terms of monetary benefit to your organization? How much additional revenue or cost savings will these differences mean to your organization? Without quantification, you can't know whether the premium you'd have to pay is worth it.
In the next edition of PurchTips, I'll cover questions 3 through 5 and explain how a supplier's de-commoditizing can benefit your organization.
Do You Want a More Rewarding Procurement Career?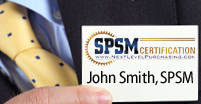 Are you tired of not getting enough opportunities, respect, and money out of your procurement career? Well, guess what? Nothing will change unless you take action towards becoming a world-class procurement professional.
Earning your SPSM® Certification is the action to take if you want to bring the most modern procurement practices into your organization and achieve your career potential. Download the SPSM® Certification Guide today to learn how to get started on your journey to a more rewarding procurement career!
Need Better Performance From Your Procurement Team?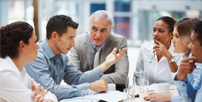 Are you a procurement leader whose team isn't achieving the results you know are possible? Maybe it's not enough cost savings. Or frustrating performance from the supply base. Or dissatisfied internal customers.
You need a performance improvement plan that's easy to implement and quick to produce results. The NLPA can help.
Download our whitepaper "The Procurement Leader's Guide To A More Successful Team." You'll learn the 7 steps for transforming your staff into a results-producing, world-class procurement team.
Are You Getting The Most Out of Your NLPA Membership?
Members of the NLPA get more than just articles like this by email. As a member, you also get access to:
The Procurement Training & Certification Starter Kit
The latest Purchasing & Supply Management Salaries Report
Leading-Edge Supply Management™ magazine
Members-only webinars 10x per year
And more!
If you haven't been taking advantage of these benefits, why not log in and start now?
Copyright 2009. This article is the property of Next Level Purchasing and may not be copied or republished in any form without the express written consent of Next Level Purchasing.
Click here to request republishing permission.