Ensuring Long-Term Supplier Service
PurchTips edition #36
By Charles Dominick, SPSM, SPSM2, SPSM3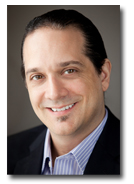 Will You Get The Service You Deserve Next Year?
When you're an "Important Customer" to a supplier, your needs get immediate attention. You don't have to be a huge company to be an "Important Customer." That doesn't hurt, but there are other ways to become and stay important to your suppliers. Let's explore one approach.
In contracts involving multiple payments, a supplier wants as much money as possible up front. This may lead them to desert you towards the end of the contract when their revenue from you is small and their revenue from new customers is large. So it's better for you to have an arrangement where less money is paid in the beginning of a relationship and more is paid in the end.
Here's an example of a typical initial proposal from a software supplier for a three-year contract:
| | | |
| --- | --- | --- |
| Cost Component | Amount | Payment Due |
| Licensing Fee | $165,000 | Upon signing |
| Implementation Fee | $150,000 | After implementation |
| Maintenance Fee | $60,000 | @ start of each year |
| TOTAL | $495,000 | |
Of course, you're going to negotiate this offer, right? A revision left up to the supplier may reduce the licensing and implementation fees by 20% and reduce the annual maintenance fee to $20,000, resulting in a total cost of $312,000 and a savings of $183,000. That's a nice savings, but the arrangement makes you less important as time goes on. A better way to restructure the pricing and achieve the same savings is as follows:
| | | |
| --- | --- | --- |
| Cost Component | Amount | Payment Due |
| Licensing Fee | $72,000 | Upon signing |
| Implementation Fee | $60,000 | After implementation |
| Maintenance Fee | $60,000 | @ start of each year |
| TOTAL | $312,000 | |
By distributing costs towards the end of the contract, the supplier has a financial interest in being responsive late in your relationship. Other ways of staying important include using option years, termination provisions, and liquidated damages clauses in your contracts. So the next time you are about to finalize a long-term relationship, consider how you are going to remain important to your supplier throughout the entire contract.
Do You Want a More Rewarding Procurement Career?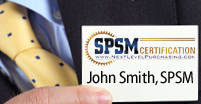 Are you tired of not getting enough opportunities, respect, and money out of your procurement career? Well, guess what? Nothing will change unless you take action towards becoming a world-class procurement professional.
Earning your SPSM® Certification is the action to take if you want to bring the most modern procurement practices into your organization and achieve your career potential. Download the SPSM® Certification Guide today to learn how to get started on your journey to a more rewarding procurement career!
Need Better Performance From Your Procurement Team?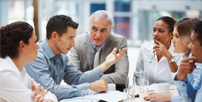 Are you a procurement leader whose team isn't achieving the results you know are possible? Maybe it's not enough cost savings. Or frustrating performance from the supply base. Or dissatisfied internal customers.
You need a performance improvement plan that's easy to implement and quick to produce results. The NLPA can help.
Download our whitepaper "The Procurement Leader's Guide To A More Successful Team." You'll learn the 7 steps for transforming your staff into a results-producing, world-class procurement team.
Are You Getting The Most Out of Your NLPA Membership?
Members of the NLPA get more than just articles like this by email. As a member, you also get access to:
The Procurement Training & Certification Starter Kit
The latest Purchasing & Supply Management Salaries Report
Leading-Edge Supply Management™ magazine
Members-only webinars 10x per year
And more!
If you haven't been taking advantage of these benefits, why not log in and start now?
Copyright 2003. This article is the property of Next Level Purchasing and may not be copied or republished in any form without the express written consent of Next Level Purchasing.
Click here to request republishing permission.