Assess Supplier Financial Risk Now!
PurchTips edition #163
By Charles Dominick, SPSM, SPSM2, SPSM3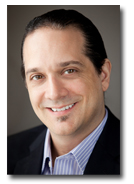 Can Your Suppliers Survive The Credit Crunch?
Stock markets are at 5-year lows, banks have failed, and lending practices have tightened. Governments are promising intervention, but will it be fast and effective enough to prevent the global credit crunch from claiming some of your suppliers? Use this three-step model to assess your supplier's financial risk now to prevent a severe supply disruption later.

Step 1: Identify Your Critical-To-Operations Suppliers. Make a list of all the spend categories where you are sole sourced. Rate each spend category on the Difficulty and Time required to find and qualify a new supplier. Does the time to find and qualify a new supplier exceed your normal inventory levels? If yes, you have identified an immediate threat to operations if the supplier fails.

Step 2: Evaluate Supplier Financial Risk. Insufficient capital is a leading cause of supplier failure. Aging payables, slower inventory turnover, delayed expansion plans and a decrease in available credit are additional early warning signs of supplier financial risk. Liquidity ratios like the Current Ratio are good indicators of financial solvency because they measure your supplier's ability to pay short-term debts.

Determine your supplier's Current Ratio by dividing Current Assets by Current Liabilities. These figures are easy to get online for publicly-held suppliers but you may have to use expert negotiation skills to persuade privately-held suppliers to disclose them. As an example, if your supplier has $750,000 in Current Assets (cash, receivables, inventory, etc) and $900,000 in Current Liabilities (debts due within one year) then their Current Ratio would be 0.83. A common rule of thumb is that a Current Ratio of 1.5 or greater indicates the supplier can sufficiently meet near term operating needs.

Step 3: If Necessary and Practical, Help Your Supplier Survive. If you determine that a key supplier is on the verge of failure, your options include finding a new supplier, buying more stock than you usually do to secure your supply while infusing the supplier with cash, helping the supplier locate sources of capital through your company's bank, or even recommending that your company consider investing in or buying the supplier.
Do You Want a More Rewarding Procurement Career?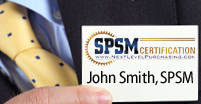 Are you tired of not getting enough opportunities, respect, and money out of your procurement career? Well, guess what? Nothing will change unless you take action towards becoming a world-class procurement professional.
Earning your SPSM® Certification is the action to take if you want to bring the most modern procurement practices into your organization and achieve your career potential. Download the SPSM® Certification Guide today to learn how to get started on your journey to a more rewarding procurement career!
Need Better Performance From Your Procurement Team?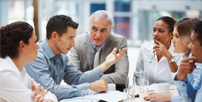 Are you a procurement leader whose team isn't achieving the results you know are possible? Maybe it's not enough cost savings. Or frustrating performance from the supply base. Or dissatisfied internal customers.
You need a performance improvement plan that's easy to implement and quick to produce results. The NLPA can help.
Download our whitepaper "The Procurement Leader's Guide To A More Successful Team." You'll learn the 7 steps for transforming your staff into a results-producing, world-class procurement team.
Are You Getting The Most Out of Your NLPA Membership?
Members of the NLPA get more than just articles like this by email. As a member, you also get access to:
The Procurement Training & Certification Starter Kit
The latest Purchasing & Supply Management Salaries Report
Leading-Edge Supply Management™ magazine
Members-only webinars 10x per year
And more!
If you haven't been taking advantage of these benefits, why not log in and start now?
Copyright 2008. This article is the property of Next Level Purchasing and may not be copied or republished in any form without the express written consent of Next Level Purchasing.
Click here to request republishing permission.