Autopsies of Dead Supplier Relationships
PurchTips edition #39
By Charles Dominick, SPSM, SPSM2, SPSM3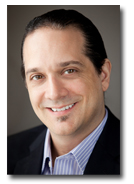 How Can You Avoid Killing Promising Relationships?
It's been said many times: "Good supplier performance equals good purchasing performance." Therefore, for you to achieve the good purchasing performance to which you aspire, you need to foster positive, productive supplier relationships. When supplier relationships fail, purchasing performance suffers. Let's look at a few reasons that supplier relationships falter so that you may avoid negative impacts on purchasing performance.

Unclear expectations. Sometimes the performance that the buyer expects is different than the performance that the supplier understands to be required. As a result, the buyer feels that the supplier is incompetent and the supplier feels that the buyer is overly demanding. To avoid this situation, clearly define, write, and discuss your expectations with the supplier. Tell the supplier what constitutes good performance (e.g., 99% of shipments delivered on the due date on the purchase orders) as well as what constitutes bad performance (e.g., failure to return calls within four hours).

Opportunistic behavior. There is a certain amount of trust involved in a collaborative buyer-supplier relationship. When one party seeks to take advantage of the other's problems (e.g., a supplier charging a large expediting fee for emergency orders or a buyer negotiating a discount every time there is a minor blemish on a product), that trust is broken. The parties will lose their interest in committing themselves toward helping each other succeed. While contributing to the bottom line should always be a priority of yours, be careful not to contribute at the expense of a valuable relationship that would facilitate good purchasing performance and competitive advantage for years.

Poor selection methodology. Sometimes a supplier's performance is simply inexcusable. Don't pass the buck and blame the "incompetent" supplier. Take responsibility for not being thorough in qualifying that supplier for your business. Many instances of poor supplier performance could have been avoided if a solid supplier qualification methodology was used. Look for ways to make your supplier selection process more reliable in the future. If you are buying critical goods and services based on price alone, it's time to change before a key supplier relationship becomes a casualty.
Do You Want a More Rewarding Procurement Career?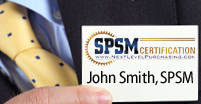 Are you tired of not getting enough opportunities, respect, and money out of your procurement career? Well, guess what? Nothing will change unless you take action towards becoming a world-class procurement professional.
Earning your SPSM® Certification is the action to take if you want to bring the most modern procurement practices into your organization and achieve your career potential. Download the SPSM® Certification Guide today to learn how to get started on your journey to a more rewarding procurement career!
Need Better Performance From Your Procurement Team?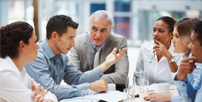 Are you a procurement leader whose team isn't achieving the results you know are possible? Maybe it's not enough cost savings. Or frustrating performance from the supply base. Or dissatisfied internal customers.
You need a performance improvement plan that's easy to implement and quick to produce results. The NLPA can help.
Download our whitepaper "The Procurement Leader's Guide To A More Successful Team." You'll learn the 7 steps for transforming your staff into a results-producing, world-class procurement team.
Are You Getting The Most Out of Your NLPA Membership?
Members of the NLPA get more than just articles like this by email. As a member, you also get access to:
The Procurement Training & Certification Starter Kit
The latest Purchasing & Supply Management Salaries Report
Leading-Edge Supply Management™ magazine
Members-only webinars 10x per year
And more!
If you haven't been taking advantage of these benefits, why not log in and start now?
Copyright 2003. This article is the property of Next Level Purchasing and may not be copied or republished in any form without the express written consent of Next Level Purchasing.
Click here to request republishing permission.