4 Supplier Relationship Management Tactics
PurchTips edition #135
By Charles Dominick, SPSM, SPSM2, SPSM3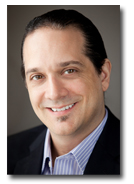 Are You Truly Managing Your Supplier Relationships?
Use these tactics for managing supplier relationships:

Supplier Performance Evaluation - Ask a supplier's representative how she thinks the supplier is performing and you may hear "Great!" But what if you think the supplier is performing poorly? Who is right? You can't tell without agreed upon performance standards. For your strategic suppliers, agree upon what to measure (e.g., percentage of orders delivered by their due date) and what the goal is (e.g., 95% on-time deliveries).

Idea Sourcing & Value Creation - Better profitability can come from ideas. You can greatly increase the number of good ideas by sourcing ideas from your suppliers rather than just from your company's employees. Some leading organizations have systematic processes in place to collect ideas from suppliers, measure their impact, and reward suppliers for them.

Supplier Development - It's logical that when you improve the capabilities of your company's workforce, your company benefits. But even though suppliers now do work once done in-house, that logic hasn't followed the work. Leading companies engage in supplier development - providing resources to improve their suppliers' capabilities. This often involves training suppliers in methodologies such as Six Sigma or Lean, but really can be any collaboration that makes suppliers more capable of delivering benefit to your company.

A Joint Review of Purchase Costs - If you work for a big company, you have a lot of buying power - buying power that may be wasted if your smaller suppliers have 100% responsibility for buying all of the goods and services needed to provide their product or service to you. By jointly reviewing costs further down the supply chain, you may find opportunities where you can buy some goods and services your suppliers need at a lower cost, ultimately reducing your overall costs.
Do You Want a More Rewarding Procurement Career?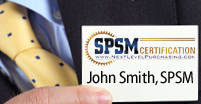 Are you tired of not getting enough opportunities, respect, and money out of your procurement career? Well, guess what? Nothing will change unless you take action towards becoming a world-class procurement professional.
Earning your SPSM® Certification is the action to take if you want to bring the most modern procurement practices into your organization and achieve your career potential. Download the SPSM® Certification Guide today to learn how to get started on your journey to a more rewarding procurement career!
Need Better Performance From Your Procurement Team?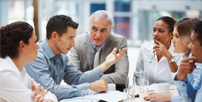 Are you a procurement leader whose team isn't achieving the results you know are possible? Maybe it's not enough cost savings. Or frustrating performance from the supply base. Or dissatisfied internal customers.
You need a performance improvement plan that's easy to implement and quick to produce results. The NLPA can help.
Download our whitepaper "The Procurement Leader's Guide To A More Successful Team." You'll learn the 7 steps for transforming your staff into a results-producing, world-class procurement team.
Are You Getting The Most Out of Your NLPA Membership?
Members of the NLPA get more than just articles like this by email. As a member, you also get access to:
The Procurement Training & Certification Starter Kit
The latest Purchasing & Supply Management Salaries Report
Leading-Edge Supply Management™ magazine
Members-only webinars 10x per year
And more!
If you haven't been taking advantage of these benefits, why not log in and start now?
Copyright 2007. This article is the property of Next Level Purchasing and may not be copied or republished in any form without the express written consent of Next Level Purchasing.
Click here to request republishing permission.