Procurement & World-Class Quality, Part I
PurchTips edition #65
What Can You Do To Achieve Quality Excellence
For Your Organization?
The Malcolm Baldrige National Quality Award is the United States' premier award for performance excellence and quality achievement. Established in 1987, it is named after the former Secretary of Commerce to recognize exemplary achievements in seven areas: leadership, strategic planning, customer and market focus, information and analysis, human resource focus, process management and results.
MEDRAD, based in Indianola, Pennsylvania, is the recipient of the 2003 Malcolm Baldrige National Quality Award in the manufacturing category. Next Level Purchasing's president, Charles Dominick, recently had the pleasure of interviewing Eddy Guarascio, the Manager of Global Procurement for MEDRAD. This resource and the next will provide excerpts from that interview to help you improve quality in your organization.
CD:
For those readers who aren't familiar with MEDRAD, what specific types of items does MEDRAD manufacture?
EG:
MEDRAD is a worldwide leading provider of medical devices and services that enable and enhance medical imaging procedures of the human body. We produce vascular injection systems along with some surface coils and accessory products and equipment services that help with medical imaging. Along with the injection systems, we produce syringes and disposable sets in the millions.
CD:
What role did the procurement department play in achieving the Baldrige Award?
EG:
The day they announced the award, they had a brief synopsis of some of the fine things we do. One of the paragraphs dealt directly with procurement. It said: "MEDRAD's top 34 suppliers receive monthly updates on their supplier scorecard performance. They participate in audits, quarterly performance reviews, and they're invited to attend MEDRAD's annual supplier day where additional information is shared and supplier recognition awards are presented." It doesn't sound like much, but there's a lot of work there being done by procurement to align our suppliers with what we're doing - the type of quality programs we have in place to win the Baldrige award.
CD:
What quality metrics did procurement use to measure your improvements?
EG:
We track our top 34 suppliers. It doesn't sound like a significant number of suppliers, but we do an excellent job of rationalizing the supply base. And, actually, the 34 suppliers we're currently tracking account for 90% of our production spend. We found that we can focus on just those suppliers and get real bang for our buck and not have to worry so much about the other 200 suppliers that we use along the way.
So, one of the things that we did to track those suppliers was implement the supplier scorecard, which measures four separate areas: quality, delivery, price, and service. One of the quality metrics is based on a defects per million scale. We set corporate objectives for the amount of defects per million that are permissible each year. Then, we drive performance to get below that number.
We've had significant improvement by bringing people's attention to the amount of defects per million that they have generated and tracking that down to improvement. One supplier delivered over 100 million plastic components last year with zero defects. That's significant, that type of performance. And we were able to drive that through many of the firms we deal with.
CD:
That's even better than Six Sigma shoots for!
EG:
That's as good as it gets. And our target actually is on a five-sigma scale because we have a lot of unique parts and a lot of cleanliness requirements associated with medical products that other companies may not have. We've been very successful in tracking. And that's what Baldrige does - it makes you track and act on such information.
CD:
How did MEDRAD's pursuit of quality excellence affect supplier relationships?
EG:
I think that the biggest gain was the adoption of a true partnership approach. You, I know, have defined partner characteristics in articles I've read. You kind of summed it up in four areas: frequent and detailed disclosure of plans, sharing of technical resources, true collaboration to reduce costs associated with waste, and a shared vision of customer satisfaction. I don't think we would have achieved what we have without truly partnering with our suppliers.
Many of our relationships are single source. It takes a lot of effort to get that supplier to a point where he's performing at an exceptional level. We've decided to select only the best suppliers and then work very hard to promote those relationships. To have 30 of your suppliers account for 90% of your spend is excellent and allows us to focus on those suppliers. Now we focus on exceptional suppliers and drive their performance even higher.
(To Be Continued)
Do You Want a More Rewarding Procurement Career?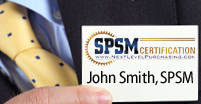 Are you tired of not getting enough opportunities, respect, and money out of your procurement career? Well, guess what? Nothing will change unless you take action towards becoming a world-class procurement professional.
Earning your SPSM® Certification is the action to take if you want to bring the most modern procurement practices into your organization and achieve your career potential. Download the SPSM® Certification Guide today to learn how to get started on your journey to a more rewarding procurement career!
Need Better Performance From Your Procurement Team?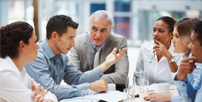 Are you a procurement leader whose team isn't achieving the results you know are possible? Maybe it's not enough cost savings. Or frustrating performance from the supply base. Or dissatisfied internal customers.
You need a performance improvement plan that's easy to implement and quick to produce results. The NLPA can help.
Download our whitepaper "The Procurement Leader's Guide To A More Successful Team." You'll learn the 7 steps for transforming your staff into a results-producing, world-class procurement team.
Are You Getting The Most Out of Your NLPA Membership?
Members of the NLPA get more than just articles like this by email. As a member, you also get access to:
The Procurement Training & Certification Starter Kit
The latest Purchasing & Supply Management Salaries Report
Leading-Edge Supply Management™ magazine
Members-only webinars 10x per year
And more!
If you haven't been taking advantage of these benefits, why not log in and start now?
Copyright 2004. This article is the property of Next Level Purchasing and may not be copied or republished in any form without the express written consent of Next Level Purchasing.
Click here to request republishing permission.
By Charles Dominick, SPSM, SPSM2, SPSM3
Other Editions of PurchTips:
---