Supplier Quality Audit Basics
PurchTips edition #150
By Charles Dominick, SPSM, SPSM2, SPSM3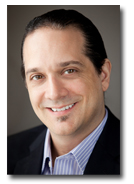 What Should You Do On A Supplier Quality Audit?
For important purchases, ensuring acceptable supplier quality is critical. Performing a supplier quality audit is one step in ensuring the selection of a capable supplier.

A supplier quality audit is more than just walking a supplier's shop floor and looking around. You should leave a supplier quality audit with a greater understanding of at least the following items.

Quality Methodologies – Many quality methodologies are used today including Total Quality Management, Six Sigma, and Lean Six Sigma. Ask the about the methodology the supplier employs and how it's used.

Lot Determinations – Asq.org defines a lot as "a defined quantity of product accumulated under conditions considered uniform for sampling purposes." In quality recalls, good suppliers know exactly which lots were affected by the non-conforming material, ingredient, etc. So learn how the supplier tracks lots.

Tools – How is the supplier monitoring its quality? One common tool used is Statistical Process Control (SPC) charts. SPC identifies an acceptable range of quality measurements and then graphs actual measurements both between upper and lower limits of acceptability and outside those limits. Ask the supplier to show you how quality tools are used to monitor quality.

Improvements – Suppliers often use numbers to gauge their quality performance. Ask the supplier for a few years of reports with these metrics. Are the metrics getting better, worse, more static, or more erratic?

Team Empowerment – Experts agree that quality improves when line workers are empowered to watch for defects. Can the supplier's employees tell you what they do when a defect is discovered?

Sampling Arrangements – In mass production, not every unit made is inspected. How does the supplier choose the size and composition of inspected samples?

Inspection Process – How does the supplier inspect items before shipment? Is this inspection method similar to the way your company evaluates conformance?
Do You Want a More Rewarding Procurement Career?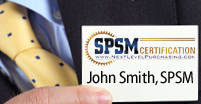 Are you tired of not getting enough opportunities, respect, and money out of your procurement career? Well, guess what? Nothing will change unless you take action towards becoming a world-class procurement professional.
Earning your SPSM® Certification is the action to take if you want to bring the most modern procurement practices into your organization and achieve your career potential. Download the SPSM® Certification Guide today to learn how to get started on your journey to a more rewarding procurement career!
Need Better Performance From Your Procurement Team?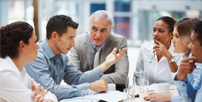 Are you a procurement leader whose team isn't achieving the results you know are possible? Maybe it's not enough cost savings. Or frustrating performance from the supply base. Or dissatisfied internal customers.
You need a performance improvement plan that's easy to implement and quick to produce results. The NLPA can help.
Download our whitepaper "The Procurement Leader's Guide To A More Successful Team." You'll learn the 7 steps for transforming your staff into a results-producing, world-class procurement team.
Are You Getting The Most Out of Your NLPA Membership?
Members of the NLPA get more than just articles like this by email. As a member, you also get access to:
The Procurement Training & Certification Starter Kit
The latest Purchasing & Supply Management Salaries Report
Leading-Edge Supply Management™ magazine
Members-only webinars 10x per year
And more!
If you haven't been taking advantage of these benefits, why not log in and start now?
Copyright 2008. This article is the property of Next Level Purchasing and may not be copied or republished in any form without the express written consent of Next Level Purchasing.
Click here to request republishing permission.