Is It All About Price, II
PurchTips edition #46
By Charles Dominick, SPSM, SPSM2, SPSM3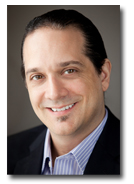 How To Incorporate The Cost of Poor Performance
In the last resource, I said that well-trained purchasers base supplier choices on not just price, but performance also. I promised that I would teach you how to consider the cost of poor performance in supplier selections.

This approach works best when you have done business with two or more competing suppliers and you wish to consolidate your supply base. Here's a 6-step process...
Define "events" that constitute poor service, poor delivery, and poor quality. For example, a poor quality event may be receiving an incorrect invoice.
For each event, determine its average cost to your organization. For example, an incorrect invoice may require your accounts payable and purchasing staff to dedicate 3 man-hours at a rate of $30 per hour to resolve the problem. Thus, the average cost is $90. Apply the same average event cost to all suppliers.
For each event, determine the percentage rate of occurrence using historical information. For example, if 10 of the last 1,000 invoices that a supplier provided were inaccurate, the percentage rate of occurrence for that supplier is 1%. Express the rate of occurrence in a decimal format (e.g., 0.01). Each supplier will have a different rate.
For each event, determine the number of opportunities for the event to occur. If suppliers will invoice you weekly over a two-year deal, there will be 104 opportunities for an event. The number of opportunities will be the same for each supplier.
To estimate the cost of poor performance for each event, multiply these three things together: the number of opportunities, the rate of occurrence, and the average cost per occurrence. Cost of poor performance per event will differ by supplier.
For each supplier, add the cost of poor performance per event for all events to the corresponding supplier's price. The supplier with the lowest total cost after factoring in the cost of poor performance will generally be the ideal choice, considering price and performance.
Do You Want a More Rewarding Procurement Career?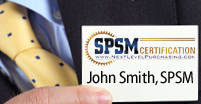 Are you tired of not getting enough opportunities, respect, and money out of your procurement career? Well, guess what? Nothing will change unless you take action towards becoming a world-class procurement professional.
Earning your SPSM® Certification is the action to take if you want to bring the most modern procurement practices into your organization and achieve your career potential. Download the SPSM® Certification Guide today to learn how to get started on your journey to a more rewarding procurement career!
Need Better Performance From Your Procurement Team?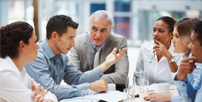 Are you a procurement leader whose team isn't achieving the results you know are possible? Maybe it's not enough cost savings. Or frustrating performance from the supply base. Or dissatisfied internal customers.
You need a performance improvement plan that's easy to implement and quick to produce results. The NLPA can help.
Download our whitepaper "The Procurement Leader's Guide To A More Successful Team." You'll learn the 7 steps for transforming your staff into a results-producing, world-class procurement team.
Are You Getting The Most Out of Your NLPA Membership?
Members of the NLPA get more than just articles like this by email. As a member, you also get access to:
The Procurement Training & Certification Starter Kit
The latest Purchasing & Supply Management Salaries Report
Leading-Edge Supply Management™ magazine
Members-only webinars 10x per year
And more!
If you haven't been taking advantage of these benefits, why not log in and start now?
Copyright 2004. This article is the property of Next Level Purchasing and may not be copied or republished in any form without the express written consent of Next Level Purchasing.
Click here to request republishing permission.