Supplier Partnerships: Your End of the Deal
PurchTips edition #166
By Charles Dominick, SPSM, SPSM2, SPSM3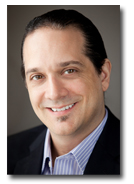 Are Your Supplier Partnerships Too One-Sided?
For the last 15 years, I've heard a lot of purchasing and supply management professionals express interest in establishing "supplier partnerships" as a way of achieving their organizations' goals. However, I've seen very few of them understand that true supplier partnerships involve the buying organization helping the supplier achieve its goals, too!

So let's look at four common supplier goals and how you can help your suppliers achieve them...

Supplier Goal #1: Reduce Payment Cycle – All suppliers want better cash flow (i.e., getting paid more quickly). So, in a supplier partnership, you should try to improve the speed at which your organization pays the supplier. Like any purchasing improvement initiative, understand your baseline, implement improvements, and measure the change against the baseline.

Supplier Goal #2: Increase Sales – To increase sales, suppliers need to have a marketing edge over their competition. You can help a supplier partner in this regard by offering a testimonial that they can use in their marketing material and/or serving as a reference.

Supplier Goal #3: Reduce Cost & Complexity – Many buying organizations request special treatment from their suppliers. Whether that special treatment comes in the form of customized reports, unique packaging requirements, or something else, "special treatment" has a cost associated with it. If you can eliminate unnecessary services that your supplier performs for you, you'll help your supplier achieve cost reductions that can be shared with your organization.

Supplier Goal #4: Increase Reliability of Sales Forecasts – One thing that scares executives is having long-term revenue targets without reliable data to support them. By committing to a multi-year deal, you can increase your supplier's confidence in its future revenue targets.

By knowing your suppliers' goals and helping them to achieve those goals, you will be in a great position to get your supplier partners' wholehearted commitment to helping your organization achieve its goals.
Do You Want a More Rewarding Procurement Career?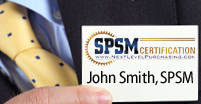 Are you tired of not getting enough opportunities, respect, and money out of your procurement career? Well, guess what? Nothing will change unless you take action towards becoming a world-class procurement professional.
Earning your SPSM® Certification is the action to take if you want to bring the most modern procurement practices into your organization and achieve your career potential. Download the SPSM® Certification Guide today to learn how to get started on your journey to a more rewarding procurement career!
Need Better Performance From Your Procurement Team?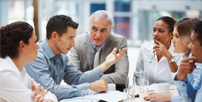 Are you a procurement leader whose team isn't achieving the results you know are possible? Maybe it's not enough cost savings. Or frustrating performance from the supply base. Or dissatisfied internal customers.
You need a performance improvement plan that's easy to implement and quick to produce results. The NLPA can help.
Download our whitepaper "The Procurement Leader's Guide To A More Successful Team." You'll learn the 7 steps for transforming your staff into a results-producing, world-class procurement team.
Are You Getting The Most Out of Your NLPA Membership?
Members of the NLPA get more than just articles like this by email. As a member, you also get access to:
The Procurement Training & Certification Starter Kit
The latest Purchasing & Supply Management Salaries Report
Leading-Edge Supply Management™ magazine
Members-only webinars 10x per year
And more!
If you haven't been taking advantage of these benefits, why not log in and start now?
Copyright 2008. This article is the property of Next Level Purchasing and may not be copied or republished in any form without the express written consent of Next Level Purchasing.
Click here to request republishing permission.