Supplier Insurance Best Practices, Part II
PurchTips edition #226
By Charles Dominick, SPSM, SPSM2, SPSM3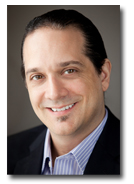 Is Your Supplier Insurance Clause Complete?
In many situations, requiring suppliers to have specific insurance coverage is critical. However, not every supplier insurance clause is created equal.
Carefully crafted supplier insurance clauses can provide more risk protection to your organization, keep your organization's insurance claim history cleaner, and make collecting on claims less cumbersome. Here are three components of an advanced supplier insurance clause.
Buying Organization Named As Additional Insured. Having your organization named as "an additional insured allows you to be a direct beneficiary of the [suppliers'] insurance policy," explains Brian Foont, an attorney and the founder of The Foont Law Firm, LLC. "If [suppliers] cause a casualty, I can go directly to their insurance company and file a claim as though I was them." Not having to go through the supplier to file a claim "presents a significant benefit in that I don't have to litigate with them to compel them to go and make that claim," according to Foont.
Primary Without Right of Contribution. "This means that, if there is a casualty, we look only to the supplier's insurance and not to the [buying] organization's insurance," Foont states. "That is, the supplier does not get to benefit from insurance that the [buying] organization may happen to carry. This is important because one of the key benefits to having your supplier carry insurance is avoiding claims against your own insurance and thereby developing a claim history [which] is a significant factor in increasing your insurance costs."
Breach of Warranty Clause. "When you purchase insurance, the warranties are what the insured is telling the insurance company they will or won't do," Foont says. "A breach of warranty clause in favor of an additional insured would say that even if [suppliers] violate that warranty," the insurance company will still provide the insurance to the buying organization.
As mentioned in Part I, you should always make sure that the insurance requirements are appropriate for the situation so as to not unnecessarily compel your supplier to inflate pricing.
Do You Want a More Rewarding Procurement Career?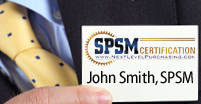 Are you tired of not getting enough opportunities, respect, and money out of your procurement career? Well, guess what? Nothing will change unless you take action towards becoming a world-class procurement professional.
Earning your SPSM® Certification is the action to take if you want to bring the most modern procurement practices into your organization and achieve your career potential. Download the SPSM® Certification Guide today to learn how to get started on your journey to a more rewarding procurement career!
Need Better Performance From Your Procurement Team?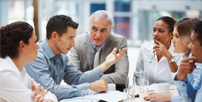 Are you a procurement leader whose team isn't achieving the results you know are possible? Maybe it's not enough cost savings. Or frustrating performance from the supply base. Or dissatisfied internal customers.
You need a performance improvement plan that's easy to implement and quick to produce results. The NLPA can help.
Download our whitepaper "The Procurement Leader's Guide To A More Successful Team." You'll learn the 7 steps for transforming your staff into a results-producing, world-class procurement team.
Are You Getting The Most Out of Your NLPA Membership?
Members of the NLPA get more than just articles like this by email. As a member, you also get access to:
The Procurement Training & Certification Starter Kit
The latest Purchasing & Supply Management Salaries Report
Leading-Edge Supply Management™ magazine
Members-only webinars 10x per year
And more!
If you haven't been taking advantage of these benefits, why not log in and start now?
Copyright 2011. This article is the property of Next Level Purchasing and may not be copied or republished in any form without the express written consent of Next Level Purchasing.
Click here to request republishing permission.