How To Create A Suppliers' Guide
PurchTips edition #70
By Charles Dominick, SPSM, SPSM2, SPSM3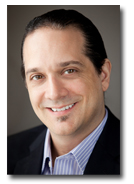 Can You Create A Great Suppliers' Guide In A Day?
In the last resource, one of the creative ideas suggested for purchasing leaders was creating a suppliers' guide to doing business with your organization. How, you ask?
It isn't that difficult. If you follow these ten steps, you can create a great suppliers' guide in one day!
Step #1: Define The Purpose. The purpose can differ dramatically between organizations. Ask yourself "What problem am I trying to solve?" Is it preventing the wasting of everyone's time with untargeted supplier phone calls? Is it eliminating the struggle of reviewing supplier materials that all look different? Is it avoiding breaches of your ethics policy?
Step #2: Develop A Theme & Tagline. What theme do you want to communicate to the supplier community? An interest in good relationships? Diversity in supplier selections? Once you know your theme, it is nice to use a tagline - a phrase that memorably captures the essence of your theme. Taglines I've seen used include "Alliance For Excellence", "The Right Combination," and "Collaboration. Synergy. Success".
Step #3: Choose A Format. Formats range from tri-fold brochures to folders with multi-tiered pockets to other formats. Consider the cost and your budget when selecting a format. Also, if you include information that frequently changes, you may want to consider a format that allows you to insert newly updated pieces so you don't have to redo the entire suppliers' guide too often. Some software programs have great templates that make designing beautiful brochures easy. Consider using one if you're not naturally artistic.
Step #4: Write Your Introduction. Your introduction should state what you value in your suppliers. Introduce your theme and tagline here.
Step #5: Compose The Main Body. Write those details that are relevant to the purpose of the suppliers' guide. Repeat your theme and tagline throughout.
Step #6: State Next Steps. Tell suppliers what to do next. Do they submit specific materials in a binder? Register on a Web site? Contact someone personally?
Step #7: Review The Guide With Stakeholders. Get the input of other departments who may need to approve the suppliers' guide. Legal may wish to include disclaimers. Marketing may want to ensure proper use of the corporate identity. Leaving these people out of the review process may cause more work/problems later.
Step #8: Print & Distribute The Suppliers' Guide.
Step #9: Evaluate. After seeing the suppliers' guide in use, evaluate whether it is achieving your purpose. What can be improved in the next revision?
Step #10: Improve The Suppliers' Guide As Needed.
Do You Want a More Rewarding Procurement Career?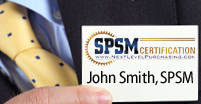 Are you tired of not getting enough opportunities, respect, and money out of your procurement career? Well, guess what? Nothing will change unless you take action towards becoming a world-class procurement professional.
Earning your SPSM® Certification is the action to take if you want to bring the most modern procurement practices into your organization and achieve your career potential. Download the SPSM® Certification Guide today to learn how to get started on your journey to a more rewarding procurement career!
Need Better Performance From Your Procurement Team?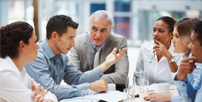 Are you a procurement leader whose team isn't achieving the results you know are possible? Maybe it's not enough cost savings. Or frustrating performance from the supply base. Or dissatisfied internal customers.
You need a performance improvement plan that's easy to implement and quick to produce results. The NLPA can help.
Download our whitepaper "The Procurement Leader's Guide To A More Successful Team." You'll learn the 7 steps for transforming your staff into a results-producing, world-class procurement team.
Are You Getting The Most Out of Your NLPA Membership?
Members of the NLPA get more than just articles like this by email. As a member, you also get access to:
The Procurement Training & Certification Starter Kit
The latest Purchasing & Supply Management Salaries Report
Leading-Edge Supply Management™ magazine
Members-only webinars 10x per year
And more!
If you haven't been taking advantage of these benefits, why not log in and start now?
Copyright 2005. This article is the property of Next Level Purchasing and may not be copied or republished in any form without the express written consent of Next Level Purchasing.
Click here to request republishing permission.