Ethics & Supplier Ideas
PurchTips edition #248
By Charles Dominick, SPSM, SPSM2, SPSM3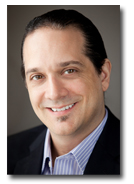 Do You Solicit Supplier Ideas & Exercise Ethics?
Soliciting and implementing suppliers' innovative ideas for improved corporate performance will be one of the most important functions of procurement in the years ahead. However, how you acquire and use those ideas can cause ethical problems if you're not careful.

For example, if a supplier (Supplier A) suggested a cost savings idea and you took that idea to another supplier (Supplier B) and awarded the business to Supplier B, Supplier A can claim that you stole their idea and gave it to a competitor, which is clearly unethical.

However, if you have several suppliers bid on the same specification and end up awarding the business to a supplier whose bid is based on a specification that differs from what other suppliers were required to base their bids on, then that is unethical as well.

There are at least two solutions that I'd recommend:
When a bidding supplier suggests a cost savings idea, you can say "Thank you for that idea. However, to have a fair and ethical bidding process, I cannot accept a bid whose specification does not follow the same rules as everyone else. Therefore, we have two options: (a) we can stick with our original specifications, or (b) we can amend the request for proposal and give all suppliers a fair and equal opportunity to bid on the revised specifications. However, because the specification revision is your idea, I will not share it with other suppliers without your permission. Which option can we agree upon?" This is somewhat of an old approach that doesn't reap the benefits of modern supplier collaboration, but at least it is ethically proper.
Structure all RFP's such that suppliers are encouraged to submit cost savings ideas and alternate proposals and include a disclaimer that reserves your right to accept a proposal that contains a beneficial suggestion, even if that suggestion involves a change to the specifications or other requirements. Technology from vendors like CombineNet allows for "expressive bidding," which gives suppliers the flexibility to submit proposals that might be more beneficial to you, rather than just bidding on inflexible requirements. This is a modern approach that you can expect to see more of in the future.
Do You Want a More Rewarding Procurement Career?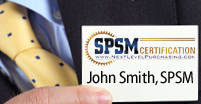 Are you tired of not getting enough opportunities, respect, and money out of your procurement career? Well, guess what? Nothing will change unless you take action towards becoming a world-class procurement professional.
Earning your SPSM® Certification is the action to take if you want to bring the most modern procurement practices into your organization and achieve your career potential. Download the SPSM® Certification Guide today to learn how to get started on your journey to a more rewarding procurement career!
Need Better Performance From Your Procurement Team?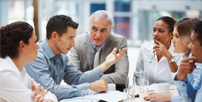 Are you a procurement leader whose team isn't achieving the results you know are possible? Maybe it's not enough cost savings. Or frustrating performance from the supply base. Or dissatisfied internal customers.
You need a performance improvement plan that's easy to implement and quick to produce results. The NLPA can help.
Download our whitepaper "The Procurement Leader's Guide To A More Successful Team." You'll learn the 7 steps for transforming your staff into a results-producing, world-class procurement team.
Are You Getting The Most Out of Your NLPA Membership?
Members of the NLPA get more than just articles like this by email. As a member, you also get access to:
The Procurement Training & Certification Starter Kit
The latest Purchasing & Supply Management Salaries Report
Leading-Edge Supply Management™ magazine
Members-only webinars 10x per year
And more!
If you haven't been taking advantage of these benefits, why not log in and start now?
Copyright 2012. This article is the property of Next Level Purchasing and may not be copied or republished in any form without the express written consent of Next Level Purchasing.
Click here to request republishing permission.